Eric Litvin of Luma Systems Introduces Pioneering Smart Mux Line System
Eric Litvin, the founder of Luma Systems, has been collaborating with Network Operators, Carriers and Enterprise-Level Engineers for 15 years. He recently made notable advancements in the area of DWDM Monitoring Systems.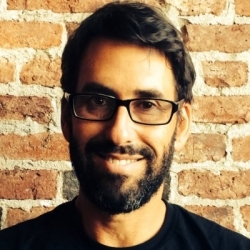 Sebastopol, CA, October 20, 2017 --(
PR.com
)-- Eric Litvin, the founder of Luma Systems, has been collaborating with Network Operators, Carriers and Enterprise-Level Engineers for 15 years. He's an active member of NANOG - North America Network Operators Group. He recently made notable advancements in the area of DWDM Monitoring Systems.
Established in 2004, Luma Optics has made pioneering advancements in the area of White Box Optical Networking and Netconf and Yang Control plane - pioneered by Eric T Litvin. For all line system modules - EDFA, OADM, ROADM, Line Protection, OCM, OPM, WSS - there's an opportunity to monitor and report. "This is the greatest are of opportunity we see," says CEO of Luma Optics, Eric Litvin. "There's a chasm between the traditional line system hardware and monitoring and measurement, and there's a big push right now toward disaggregation. This is merged with the coming of age Netconf and Yang capabilities that enable zero touch provisioning on these boxes. The technology is there to provide useful analytics to our customers."
Eric Litvin, the founder of Luma Optics, has been collaborating with Network Operators, Carriers and Enterprise-Level Engineers for 15 years. Mr. Litvin is introducing Luma's optical line system in Q4 of 2017.
Over the years, Luma Systems has evolved into a powerhouse. With solutions such as network infrastructure, unified communication and, data center and cloud solutions, the company has diversified its portfolio. In the category of network infrastructure, Luma Systems has a vast range of options for its business clients that would satisfy their needs to the fullest. They have networking facilities along with wireless solutions, network security and routing and switching. Never has it been so easy for businesses to get all the best facilities at one place. But, Eric Litvin has made it possible with his innovative mind and with his team of experts. Their optimized performance solutions would enhance the pace at which networking and data transmission are done at companies that too at a minimum cost.
Communication is one of the many things that has witnessed an upsurge in demand since the turn of the millennium. This has prompted companies such as Luma Systems into offering many communication-based services for its clients. Eric Litvin and Luma Systems have given a new face to communication with their remarkable and technically sound unified communication solutions. The entire idea behind the unified communication is to make communicating easy by breaking any and all distance barriers. It has given the opportunity to companies to have their branches anywhere on the planet and yet be connected through Luma Systems' cutting edge technology and ideas. This would promote faster exchange of ideas and better decision making. It is an ideal way in this ever-changing world of ours that decisions are made and concepts are designed in a matter of seconds. This gives companies an edge over their competitors and competitive brands in their quest to capture the market and enhance customer base.
Eric Litvin's philosophy was to have prompt and quick communication either through video conferencing, voice messages, text messages or a combination of all of them, in real time. He has accomplished his dream with Luma Systems' unified communication solutions. It helps in integrating various communication platforms and different offices or branches and brings them all at one place at one time. This way, no matter how far an individual is, they will always be close to their work. Luma Systems in collaboration with Floating Feather Networks provide IP Telephony & VoIP, Video Surveillance, Messaging, Collaboration, Mobility and Contact Center services. They also make sure that all communication is done in maximum security without leaving any traces behind. This is a great protective measure that can safeguard the words and privacy of the company against any security breach or theft.
Eric Litvin and Luma Systems have gone one better with their Data Center and Cloud Solutions. They are providing the latest technological solutions of networking for any company that is willing to enjoy and profit from the fastest networking and high scale data centers. Transmitting information and utilizing the needs of the best networking system out there, can benefit any organization greatly. Moreover, the high capacity data centers allow for data optimization and data storage. This can be a blessing for companies because any disaster such as fire or data deletion can destroy the entire database of the firm. In such a scenario, data storage and data recovery can bring back all the lost data to keep the company's business going.
Eric Litvin never wanted to stop at providing services. His idea was to help companies in managing those services as well. Providing help and support during the installation process is done by everyone but Eric Litvin wanted to work side by side of even after the installation process. Therefore, he introduced management and consulting services at Luma Systems. The management and consulting services can improve the efficiency of the company and its operations. It can help in implementing the new ideas that they have just acquired and running them smoothly. Wherever the company would face a hurdle, Luma Systems would be right there to help them out. The company does not believe in in trial and error instead they are focused on helping its clients at every point until they reach the success they always wished for.
Technology is not everyone's game and it can be far more complicated than it sounds. Therefore, Luma Systems does not want to leave its customers hopeless and in the dark after selling its services. They want to assist them in not only successfully implementing it but also in making the most out of it. Every company wants to succeed in their field so does Luma Systems. They want to be the best in the field of IT and this reflects the mindset of their founder and president Eric Litvin. Their constant monitoring of the services they have provided to each and every client makes them stand out as the best service provider.
Eric Litvin's 12-year-old dream is finally taking shape and is all set to become a grand company that everyone can trust. They are redefining the way technology works for businesses and soon they will be among the top IT service providers in the world.
Eric Litvin of Luma Systems has pioneered the next generation of optical modules with our innovative cloud-based application, enabling diagnostic monitoring, configuration, inventory management and support. Luma Systems management team are high-octane industry veterans with years of experience designing and manufacturing innovative optical modules. From Access to Transport Networks, Luma Systems supplies optical modules that can scale to meet increasing bandwidth demands.
Contact
Luma Optics
Eric Litvin
866-435-6730
www.lumasystems.com

Contact