Fattitude, a Highly Anticipated Film About Weight Bias Announces NY Premiere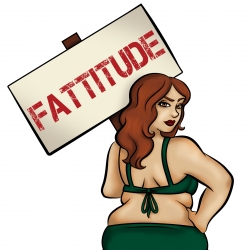 Brooklyn, NY, October 25, 2017 --(
PR.com
)-- Fattitude, a feature-length documentary that exposes how popular culture fosters fat prejudice and then offers an alternative way of thinking, announces its documentary premiere in Brooklyn, NY. The premiere, sponsored by and benefiting The Binge Eating Disorder Association (BEDA), will take place on Thursday, November 02, 2017 at 7:30 PM at United Artists Court Street 12 & RPX, 106 Court Street, Brooklyn, NY. Tickets are $30 per person and can be purchased through
Eventbrite
.
Fattitude is the first truly expository film – made by body image activists – seeking to educate and raise weight bias awareness in the mainstream populous – or rather the first film to make the argument that fat hatred exists as a culturally unchecked prejudice – and Every Body deserves respect!
Fattitude is very conscious and attentive to the idea that fat hatred crosses the lines of race, class, sexuality and gender. The film features a diverse variety of voices such as academic scholars, activists, Hollywood types and psychologists – including the likes of Ricki Lake, Jes Baker, Ragen Chastain, Melissa Fabello, Linda Bacon, Rebecca Phul, Jackson Katz, Marilyn Wann, Sonya Renee Taylor, Virgie Tovar, Jen Posner, Lindy West, Winne Holzman, Guy Branum, Tess Holliday, Andrew Walen and many others.
"Fattitude's ultimate goal is to change the national conversation about body image so that it focuses not only on issues of self-acceptance, but also on legitimate questions of systemic cultural prejudice," said Lindsey Averill, Producer of Fattitude. "We hope to gain mainstream distribution and shake the very foundation upon which fat hatred is built. We encourage others to get involved and be part of a global movement towards social equality and self-love."
To get involved, visit Fattitude's website www.fattitudethemovie.com or social media pages Facebook, Twitter and Instagram.
About Fattitude
Created by Lindsey Averill and Viridiana Lieberman, Fattitude looks to educate and activate. Its goal is to inform people about the harsh and very real realities of fat shaming and fat hatred. It hopes to inspire people to speak out about the prejudice they face or the mistreatment of others. Discussion of Fattitude has been seen in media all over the world, including; xojane, Huffpost Live, NPR, CNN, News24, ABC.com, Huffington Post Women, The Dr. Oz Show and others.
Contact
Fattitude, Inc.
Lindsey Averill
954-798-6992
fattitudethemovie.com

Contact