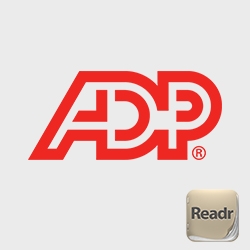 San Diego, CA, November 01, 2017 --(
PR.com
)-- Wholly owned subsidiary of Solaris Power Cells, Inc. (OTCBB: SPCL) Pixel Mags and one of the world's largest and most experienced HR providers, ADP, have agreed to provide all the ADP employees with a special Offering on our flagship digital news stand app, Readr. ADP has 58,400 staff worldwide, 700,000 clients paying 26 million employees (1 in 6) working in the U.S. and 13 million elsewhere.
Readr is a subscription-based iPad and iPhone app that allows users to instantly access and download thousands of the world's leading magazine publications for a $9.99 monthly subscription fee. Pixel Mags is excited to announce that ADP members will receive a permanent discount on their subscriptions. Eliminating the need to download separate apps for each individual magazine, Readr provides users with a single destination source for all of their favorite publications. It saves users time, phone storage space, and – most of all – money. The app gives unlimited access to a database of thousands of magazines for $9.99 per month, with a free 7-day trial for first time users.
An Android version of the Readr app is also in the works and is projected to be available in 2018.
PixelMags, Inc. is among the early pioneers of digital content distribution. It was one of the first to make magazines available for iPhones, creating downloadable branded apps for individual publications. Recently becoming part of Solaris Power Cell, Inc.
"Readr provides users with a one-stop shop to read thousands of their favorite magazines, and we want to reward ADP users with the unlimited magazine news stand app at a lowered rate," said Pixel Mags marketing officer, Mr. Haq. He continued, "This will be great exposure for the magazine publishers."
The Readr app can be downloaded from the Apple Store, with subscriptions being created through anytimesub.com.