SustaFix LLC Created a Honey-Based Product for Treating Joint and Tissue Pain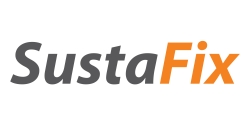 Atlanta, GA, November 10, 2017 --(
PR.com
)-- A novel honey-based product for treating joint and tisssue pain has been created and manufactured in Atlanta, Georgia. SustaFix gel contains propolis extract, bee venom, bee extract, beeswax, cedar sap, olive oil, horse chestnut extract and wax moth extract. Additional ingredients embaded in product's formula include vitamins C, B1, and B5, which play role in strengthening the vein muscle walls and tissue regeneration. Other ingredients include substances that possess vasodilatory and painkilling properties. SustaFix's action is pointed at relieving the inflammation, eliminating pain and swelling of joints, and repressing the symptoms of arthritis and arthrosis.
The use of honey for medical purposes is known for decades as alternative or complementary medicine. Today it is gaining popularity not only in the United States, but Europe and Asia as well. According to a research, made by National Center for Complementary and Alternative Medicine in 2007 (https://nccih.nih.gov/sites/nccam.nih.gov/files/camuse.pdf), almost 40 percent of adults in America use some form of alternative medicine. It is known that honey is widely used in treating a variety of medical conditions, including arthritis, joint a, promotes burn and wound healing, and helps in suppressing cough.
SustaFix beeswax gel smooth consistency makes it easily applicable on the affected areas. A small amount of the gel should be spread on the area of concern and then - gently massaged until its full absorption. Tube contains 100 ml substance, that should be applied once or twice a day depending on the severity of the condition.
Contact
SustaFix LLC
Eric Walsh
+442038072487
www.sustafix.com

Contact