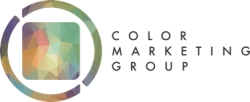 Portland, OR, November 10, 2017 --(
PR.com
)-- Color Marketing Group, the leading international association of color design professionals, introduced the organizations' forecasted key colors today at the 2017 International Summit in Portland, Oregon.
The Color Marketing Group 2019+ Latin-American Key is exaggerated, eclectic, and energized, Opulencia is a hue of sumptuous power and opulent living. "More is more" is our passionate cry as we celebrate a new era of maximalism.
Opulencia offers a divergence. It is a direct contrast to the quiet of minimalist design, and offers a point/counterpoint that elevates society. One day we are contemplative and simple, another, loud and elaborate. This deviation from pure red, softened with its matte finish, provides a powerful color that can move between the two extremes.
A new eclecticism is on the horizon, reflected in varied styles and aesthetics, often expressed in unexpected ways. From home appliances, to automotive, to cosmetics, Opulencia is red with a new direction.
Opulencia, the color is bold, but the finish is soft. The statement is loud, but spoken with a whisper.
About Color Marketing Group
Color Marketing Group, founded in 1962 is a not‐for‐profit international association of color design experts who forecast color directions®. Color forecasting events are held throughout the world and the results from these events become part of the global color forecast which takes place at the annual International Summit.