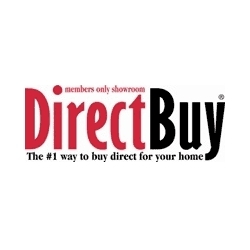 Cool Springs, TN, February 25, 2008 --(
PR.com
)-- DirectBuy, the leading members-only showroom and home design center that offers merchandise at manufacturer-direct prices, has moved DirectBuy of Cools Springs into a new "green" showroom.
DirectBuy of Cool Springs
is the first green commercial building of its kind in middle Tennessee.
The new showroom is 25,000 sq. feet and is located at 1005 Flagpole Court in Brentwood in the new Mallory Park development.
"The showroom's new green approach is a perfect fit with the innovative DirectBuy vision," said center owner John Langley. "Our hope is to elevate the shopping experience for our members while continuing to provide them with tremendous service and savings on the more than 700 manufacturers we carry."
Center Owners Steve Blume and John Langley built the showroom using an energy-efficient, environmentally-friendly technique called insulated concrete form, or ICF. ICF's are hollow "blocks" or "panels" made of insulating foam stacked to form the walls of the building and then filled in with reinforced concrete to create the structure. ICF's reduce the building's amount of energy needed to heat or cool the building, playing an important role in reducing the negative environmental impacts associated with fossil fuel use.
"ICF provides significant energy savings benefits for the showroom and creates a healthy indoor environment for our customers," said Bart Fesperman, vice president of sales and marketing for DirectBuy. "We're confident that Cool Springs families will quickly benefit from this exciting concept and continue to find top home furnishings and home improvement brands at discounted prices."
Blume and Langley opened their former Cool Springs location five years ago. DirectBuy of Cool Springs was among the top ten United States franchises in annual merchandise volume purchased by members, and the showroom attracts members who drive as long as four hours to shop there.
To assist members with their home renovation projects, DirectBuy of Cool Springs offers access to interior designers and product specialists who are specially trained in one of five areas of merchandise: Home Furnishings, Home Improvement, Flooring, Accessories, and Entertainment/Outdoor. Additionally, members benefit from the use of a children's play area, café and a member's lounge to relax while shopping.
DirectBuy of Cool Springs members also have exclusive access to renowned designer Christopher Lowell. Lowell has designed twelve room settings – created exclusively with products available through DirectBuy – using his Seven Layers of Design. An innovative approach to home décor, The Seven Layers of Design keep homeowners on budget and from feeling overwhelmed by their project.
DirectBuy Membership
Consumers who are interested in joining DirectBuy of Cool Springs are encouraged to attend an exclusive Open House event, which is designed to educate families about DirectBuy's unique business model. The Open House also helps consumers better understand how DirectBuy members avoid traditional retail markup when purchasing brand-name merchandise.
To request a "Free Insider's Guide to Buying Direct" and a Visitor's Pass to learn more about the superior value and benefits of a DirectBuy membership, call 1-800-944-4559.
About DirectBuy
For more than 35 years, DirectBuy has been showing thousands of consumers unparalleled ways to save as they shop for virtually everything for, in and around their homes – from
furniture
,
carpet
and flooring, and custom window treatments, to
kitchen cabinets
and bath cabinets and fixtures, appliances and much, much more. DirectBuy enables members to purchase most every product offering from several hundred manufacturers at more than 140 showrooms across North America. To learn more about DirectBuy, visit
www.directbuy.com
or
www.directbuycares.com
.
###