Cellenkos Inc. Enters Regulatory T-Cell Platform Research Collaboration with MD Anderson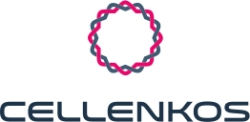 Houston, TX, November 15, 2017 --(
PR.com
)-- Cellenkos Inc. has announced a multi-year collaboration with The University of Texas MD Anderson Cancer Center focused on development of cord blood regulatory T cell (CB TREG) therapeutics for treatment of autoimmune disease and inflammatory disorders. As part of this collaboration, Cellenkos Inc. will fund up to 10,000,000 USD over the next 5 years to establish and support the TREG Program at MD Anderson. This program will be led by Dr. Simrit Parmar, Chief, Section of Autoimmune Diseases and Inflammatory Disorders and Dr. Varsha Gandhi, Chair, Department of Experimental Therapeutics.
The TREG Program will explore research and development of the application of CB TREG therapeutics into a wide variety of field including lupus erythematosus, psoriasis, rheumatoid arthritis, inflammatory bowel disease, inflammatory bone marrow disorders and neuro-inflammatory disorders like multiple sclerosis. The TREG Program will also support research grants for interested investigators from within and outside the institution.
A defective immune system, specifically triggered and propelled by cytotoxic T cells against target organs including gastrointestinal tract (inflammatory bowel disease), synovial cartilage (rheumatoid arthritis), uveal membrane (anterior uveitis), myelin basic protein (multiple sclerosis), bone marrow (aplastic anemia) etc. have been thought to play a major role in the pathogenesis of autoimmune dysfunction leading to inflammatory disorders that can lead to significant morbidity and cause early mortality. Inflammatory bowel disease as a precursor for colorectal cancer has been clearly described where constant inflammation leads to dysplasia and neoplasia. In fact, certain disorders of pregnancy including spontaneous abortions and developmental disorders including autism spectrum disorder and cerebral palsy have been linked to the role of trigger inflammation and deficiency of regulatory T cells.
Several attempts to control chronic inflammation generally utilizes approaches like systemic steroids, anti-inflammatory pharmacologic agents, cytokine inhibitors that lead to profound immune-suppression leading to increased risk of infections as well as secondary auto-immune diseases. Adoptive therapy with autologous regulatory T cells has shown borderline promise due to the cell plasticity and the ability to differentiate into an effector profile.
Dr Simrit Parmar has been working in this field for the past decade and has shown in her laboratory that cord blood serves as a rich source of regulatory T cells and that ex-vivo expansion of CB TREG leads to clinically meaningful use. Furthermore, the safety of 3rd party CB TREG in human subjects has been established in an ongoing pilot trial. Based on her research, MD Anderson partnered with strategic investor, Golden Meditech to form a new startup biotech company, Cellenkos Inc. which will provide funding for the TREG Program that intends to expand the CB TREG therapeutic platform to address the diseases that stem from chronic inflammation. Dr Simrit Parmar serves as the chief medical officer of Cellenkos Inc. and has institutional conflict of interest management plan in place. (
click here
)
Dr. Borje Andersson, Dept. of Stem Cell Transplantation and Cellular Therapy and Dr. Robert Orlowski, Dept. of Lymphoma and Myeloma at MD Anderson will serve as program co-chairs. External Scientific Board Members include: Dr. Robert Negrin from Stanford University, California; Dr. Azra Raza from Columbia University Medical Center, New York; Dr. Jaap Boelens from Utrecht University Medical Center, Netherlands; and Dr. Didier Blaise from Institute Paoli Calmettes of Marseilles, France.
Contact
Cellenkos Inc
Erin Horne
832 962 7628
www.cellenkosinc.com

Contact