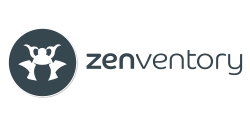 Phoenix, AZ, November 21, 2017 --(
PR.com
)-- Ubiquia, a Phoenix based custom software company specializing in ecommerce solutions, announces the unveiling of their new user interface for their inventory and order management application appropriately named, Zenventory. Zenventory, is Ubiquia's newest addition to their expanding suite of service based software designed for ecommerce retailers. Along with a complete overhaul of Zenventory's look and feel, they've added some additional time saving features for high volume warehouse management that include bulk editing capabilities. And that's hardly all there is to say. Zenventory's software based service comes ready-equipped with ecommerce marketplace integrations, supported by a list of features for multi-warehouse and inventory management including kits and bundles, cycle counting, and order fulfillment.
Dale Swanson, Ubiquia's CEO and Chief Architect has been designing ecommerce software for the last nine years, earning success and recognition for the SqBx product line which delivers package and asset tracking for third party logistics. Additional service based software in the niche includes Stream Retriever, an inexpensive yet handy tool for package receiving, chain of custody, and proof of delivery for that same vertical. Dale had this to say about his plans in 2018 for Zenventory: "We are confident that Zenventory will be a strong competitor in the inventory and warehouse management space. There aren't a lot of companies out there providing this type of customizable solution at our price point, with our level of service."
Among a long list of relevant and time saving features for managing warehouse operations: advanced upgrades like Kitting are available at the mid price point level. Additional marketplace integrations with Amazon, Shopify, and Ebay allow ecommerce retailers a "plug and play" like ability to connect more seamlessly to their channels. Additional integrations include popular shopping carts like Magento and WooCommerce for order fulfillment automation, and an accounting integration with Quickbooks.
While Ubiquia has proven its commitment to customer service demonstrated consistently over many years of positive growth, Zenventory promises more of the same flexibility and personalized care that is synonymous with the Ubiquia brand.