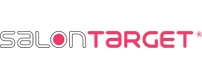 Reading, MA, November 22, 2017 --(
PR.com
)--
SalonTarget
, a technology company that sells salon software, announced the release of their eGift cards feature. Instead of a physical gift card that needs to be acquired at the salon of the client's choosing, eGift cards can be purchased online at any time of day.
Designed by salon professionals, for salon professionals, SalonTarget makes it easier for salon owners to bring in revenue to their businesses. By selling eGift cards, business owners increase the ways in which their salon can make money. With the holiday season right around the corner, eGift cards couldn't have arrived at a better time. The National Retail Federation found that gift cards account for 61% of all holiday purchases, and by making eGift cards available online, salon owners can expect a high purchase rate throughout the winter season.
Most modern shoppers prefer to buy gifts for loved ones online, meaning that eGift cards will be a hot ticket item this holiday season. With SalonTarget's 24-hour online booking and purchasing system, customers can buy a truly hassle-free gift no matter their schedule.
When clients choose to add SalonTarget's eGift card function to their website, they create the perfect means for customers to create a personalized and thoughtful gift for a loved one. The entire process is straightforward and simple: patrons select an eGift card design, create a personalized message to send along and then enter the email address of the recipient. It's as easy as clicking a few buttons.
"We're ecstatic to roll out SalonTarget's eGift card feature just in time for the holidays," said Stephen Sampson SalonTarget. "Not only will this function be profitable to salon owners, but it'll make for great gifts for their clients as well."
Salons can choose to market eGift card purchases as promoting experiences, not things, for the holidays. For example, clients create gift cards that are good for a manicure pedicure package instead of listing it as a $50 gift card. This makes the gift seem more personalized, and will cause customers to spend more time investigating their options. For more information about eGift cards, or to sign up for a free seven-day trial of SalonTarget today, visit https://salontargetcloud.com/.
About SalonTarget:
Founded in 2013, SalonTarget is a software system designed by salon professionals, for salon professionals. SalonTarget® is an all-inclusive cloud-based total management, marketing, appointment, and POS salon software system. The program works on computers as well as mobile devices that have internet. Aside from containing all the basic features of every other salon software, SalonTarget® offers you a unique set of tools, allowing you to provide your clients with customer service that goes far above and beyond what they're used to. For more information, or to begin a free seven-day trial with SalonTarget, visit https://salontargetcloud.com/.