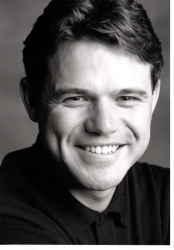 New York, NY, February 25, 2008 --(
PR.com
)-- Manhattan based facial plastic surgeon and Director of the Aesthetic Facial Surgery Center of New York and New Jersey, Oleh Slupchynskyj, M.D., offers his skill and compassion to a Brooklyn, New York woman tormented physically and emotionally from a medical condition not covered by her health insurance.
Lisa, 26, suffered in silence for years due to numerous painfully tender, large and disfiguring tumorous like growths, or keloids, on all areas of her back. "After many frustrating attempts to get herself treated, Lisa came to see me because I specialize in keloid surgery. I am not, however, in her health insurance plan's network of doctors thus her surgical fee would be paid out of her own pocket", Dr. Slupchynskyj reported. "Lisa advised me she sought help from doctors within her insurance plan's network, however none specialized in keloid surgery nor would perform the procedure necessary to treat her. She had also just been laid off from her job", Dr. Slupchynskyj continued. Lisa could not afford the five figure surgical fee herself, her health insurance stated they would deny covering services performed by an out-of-network doctor and none of the in-network doctors she saw knew how to perform the procedure. Who could help her? "I clearly had to", said Dr. Slupchynskyj.
In Lisa's case, she had 5 separate keloids that grew to unsightly proportions and were painful to the touch", Dr. Slupchynskyj states. These growths made it difficult for Lisa to wear a bra and any clothing which hung close to her skin. Keloids are tough scars from a prior injury or trauma that rise abruptly above the skin, are irregularly shaped, may enlarge progressively and do not subside over time. At a prime time in her life, Lisa was living in anguish, feeling ashamed, self-conscious and often called herself "elephant girl". Dr. Slupchynskyj felt compelled to perform the surgery pro bono, for free on February 6, 2008. Dr. Slupchynskyj was not aware that exactly one week later on February 13th, New York State Attorney General Cuomo would announce his investigation into and intent to sue health insurers defrauding patients' payment for out of network medical expenses. How does Lisa feel now? Dr. Slupchynskyj reports "my patient tells me this is life changing not just physically, but emotionally. She's learning to like herself and quite frankly, there is no greater satisfaction than helping to heal and restore a patient's outlook on their self and their life."
Oleh Slupchynskyj, M.D. is Director and Founder of The Aesthetic Facial Surgery Institute of New York and New Jersey with offices in Manhattan and West Orange and has been in private practice for over 10 years. Born and raised in Manhattan, Dr. Slupchynskyj is double board certified through the American Board of Facial Plastic Surgery and the American Board of Otolaryngology. He is named one of the top plastic surgeons of 2007 by the Consumers' Research Council of America. His SLUPLift was recently featured on CBS2 News. He has also been featured on NY1News, The New York Daily News, Vogue, Woman's World, Gotham, Redbook, Jane and Time Out NY. He is a member of the following Societies: American Academy of Facial Plastic and Reconstructive Surgery, American Academy of Otolaryngology, New York County Medical Society, American Academy of Otolaryngology Allergy, American Academy of Cosmetic Surgery. More information on his surgical techniques can be found on the website
www.facechange.org
.
###