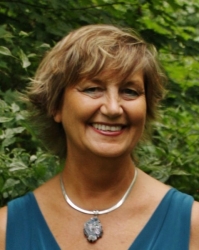 Southwick, MA, December 08, 2017 --(
PR.com
)-- Freda Brown, EA, CDFA of Southwick, Massachusetts has been recognized as a Woman of Excellence by Strathmore's Who's Who Worldwide for her outstanding contributions and achievements for over 35 years in the field of financial services.
About Freda Brown, EA, CDFA
Freda Brown is the Owner of Divorce Financial Services located in Massachusetts. The company provides assistance to individuals with complex financial issues to enable both parties to leave a marriage equally financially. Freda is an Enrolled Agent and a Master Tax Advisor and is responsible for individual and business tax preparation. She provides assistance to individuals going through divorce to equalize the financial strain. Ms. Brown looks for inconsistencies on spousal financial statements. She works with individuals and couples in divorce to help them determine the financial implications of various child support and maintenance payment options and the division of marital assets, including pensions and qualified retirement plans. She discusses possible tax consequences including division of property, property notes, pensions, retirement, alimony and child support. The focus of her pre-divorce financial planning is toward reaching financially equitable settlements for both parties.
Ms. Brown obtained a B.S. from Springfield College in Massachusetts and is a Certified Divorce Financial Analyst. She is affiliated with numerous organizations to include the I.D.F.A., the A.D.F.P., the I.A.C.P., the M.C.L.A., the N.A.T.P. and the A.S.T.P.S. In her spare time she enjoys building a 120-acre disc golf country club.
"I like to look at each situation individually and suggest a course of action," says Freda. "You need to look at the big picture of everything you have and what the end result is going to be. Don't treat everyone the same. Come up with a plan. Consult with the client and learn what their actuals needs and wants are."
For further information, please contact www.divorcefinancialservices.net.
About Strathmore's Who's Who Worldwide
Strathmore's Who's Who Worldwide highlights the professional lives of individuals from every significant field or industry including business, medicine, law, education, art, government and entertainment. Strathmore's Who's Who Worldwide is both an online and hard cover publication where we provide our members' current and pertinent business information. It is also a biographical information source for thousands of researchers, journalists, librarians and executive search firms throughout the world. Our goal is to ensure that our members receive all of the networking, exposure and recognition capabilities to potentially increase their business.