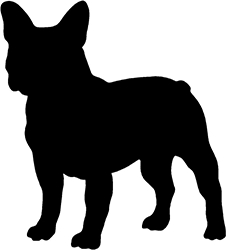 Minneapolis, MN, December 10, 2017 --(
PR.com
)-- Blue Diesel Data Science LLC., a privately held data science company specializing in analytics and business intelligence, announced the beta launch of its pharmaceutical insight platform. VisionaryRX™ provides a deep and comprehensive view into the drug industry.
This launch follows an aggressive schedule where releases were on a weekly basis to the public and its partners. Testing included pharmaceutical manufacturers, consulting and pharmacy benefits groups.
The new dashboards work jointly together.
- Industry Overview displays Medicaid reimbursements, substances and brand information. This dashboard is free to use from their website.(http://bluedieseldata.com/vrxdev)
- General Inquiry delivers capabilities to review molecules, forms, manufacturers, and clinical trials.
- Market Look provides analytics for trends, dosages, pharmacological classes and markets.
- Patent Focus provides data on patents, expirations, applications and related drug company profiles.
- Orphan Drug identifies firms and drugs that treat rare conditions.
VisionaryRX streamlines the manual process of research – taking seconds instead of days in most scenarios. It does this by relating data the pharmaceutical industry currently utilizes. For example, an analyst can spend weeks or months cross referencing data sources from Orange Book, NIH, FDA, CMS and others. Because VisionaryRX uses multiple data sources, the result is fast providing total visibility into the pharmaceutical industry.
The platform also allows users to expand the foundation by uploading unique data for custom insights. A national drug code identifier (NDC) is all that is needed to integrate with the core.
In addition to an expandable and comprehensive tool, one of the best benefits is affordability. "This level of detail was only available in large companies with deep pockets," explained a partner. They went on to say, "The subscription pricing model puts previously hard to obtain data within reach of everyone."
About Blue Diesel Data Science
Blue Diesel Data Science LLC., is a data science firm in Minneapolis, MN specializing in analytics, business intelligence, and AI tools. Additional services include, data transformation, data migration, information design, architecture, hosting, software development and staff training.
About VisionaryRX
An expandable set of dashboards providing a comprehensive view to the drug industry. Containing over 50 million rows of data from 10 industry leading sources. Software as a service (SaaS) subscription-based licensing.