CloudCherry Welcomes Customer Experience Expert Deborah Eastman as Director on Board
Deborah will bring her expertise to help the organization extend their reach into new markets.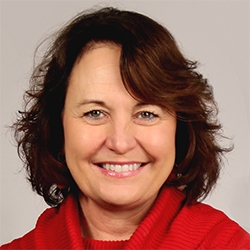 Salt Lake City, UT, December 11, 2017 --(
PR.com
)--
Disruptive Customer Experience Management platform CloudCherry
has appointed Deborah Eastman, a thought leader in the Customer Experience space as part of its board of directors.
Deborah Eastman, who has held leadership positions in various functions such as sales, marketing, and professional services, will help inform CloudCherry's Go-To-Market strategy in the US, and help amplify their rapidly growing presence & competitive differentiation.
Deborah is currently the Chief Client Officer of Duarte, where she and her team are responsible for marketing, sales, client services and everyday presentation services. Previously, she was with Satmetrix as the Chief Customer Officer, consulting with top organizations to adopt NPS and build a customer-centric business. Prior to that, Deborah was a partner at KPMG Consulting where she had first-hand experience in applying NPS as part of a comprehensive Top Account program for the largest revenue accounts.
The co-author of the NPS Certification Course and the Emcee of the Net Promoter conference, Deborah is set to infuse decades of experience and industry expertise into CloudCherry.
"I've spent over a decade helping organizations learn to create a customer centric business. CloudCherry has learned from the early market players, and delivers the next generation experience management solution. I'm excited to help bring these products to the market at a time when customer experience is critical to business survival," said Deborah.
Vinod Muthukrishnan, Co-founder & CEO of CloudCherry added, "When we started our search for a board member, we thought it was impossible to find someone who was a fabulous marketer, an expert in CX, had executed business strategy on a large scale and was passionate about CloudCherry. Then we met Deb and the rest is history. We couldn't be more excited to have her onboard as we go through the next stage of our growth."
Contact
Customer Analytics Technologies Inc.
Prem K. Viswanath
+1-385-290-1395
https://www.getcloudcherry.com

Contact