Tax Reform and Improved Economy Will Explode Long-Term Care Planning in 2018
The growing economy and tax reform will encourage more people to plan for long-term care in 2018. Matt McCann, one of the nation's leading Long-Term Care Insurance experts, says consumer interest will continue to grow as people wish to have an advance plan for the financial costs and burdens of aging.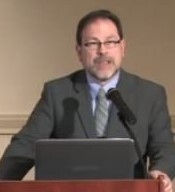 Chicago, IL, December 21, 2017 --(
PR.com
)-- The passing of tax reform along with an ever-improving economy will result in more Americans to plan for the financial costs and burdens of aging in 2018, according to a leading expert on Long-Term Care Planning.
Matt McCann says more Americans than ever before are concerned about the impact of Long-Term Care on their families and their future retirement savings. An improving economy will mean more people will feel the need to safeguard their 401(k) IRA SEP and 403(b) accounts from the high costs of extended care when they get older.
"There are already twice as many people who own long-term care insurance policies today than owned them in the year 2000. Most top Long-Term Care Specialists have seen tremendous growth in the amount of interest from consumers in the past few years in long-term care. I fully expect this to increase dramatically as the growing economy and tax-reform will make people feel they need to protect their growing retirement savings while easing the burden long-term care places on families," McCann said.
McCann, one of the nations leading experts on Long-Term Care Insurance Planning, said as people continue to feel better about their future they understand the need to protect what they have. In addition, he explained while money is always important more people understand the physical, emotional as well as the financial burden that their future long-term care will have on their spouses and adult children.
"According to the administration the average family of 4 earning $70,000 per year will get a $2,000 tax benefit. Those who are self-employed or own business will also see tax benefits. Tax deductions for medical expenses, including long-term care insurance premiums, will still be allowed. The Trump administration continues to support Health Savings Accounts and these can be used to pay for LTC premiums by using pre-tax money," McCann noted.
Another big change in the past few years, according to McCann, is more people understand the burdens that are placed on family caregivers. He says without any advance planning this burden is placed on adult children, usually a daughter or daughter-in-law.
"People understand they don't want to place the burden of caregiving or even managing paid care on their family. Many people have had to go through that with their own elder parents or other family members. People tell me all the time they want their family to be family and Long-Term Care Insurance allows family to be family," he said.
McCann says one of the things he hears from the adult children and spouses at the time of claim is a Long-Term Care policy provided them with the time to be loving and supportive instead of having everything placed on their shoulders.
"They tell me it was a gift. Yes, money that paid for quality care was important as it protected savings, but the policy gave them the time to be family," said McCann.
McCann notes that Long-Term Care Insurance is very affordable despite some of the media articles which say otherwise.
"Ignore some of the media articles about Long-Term Care Insurance since they are just wrong. Premiums are very affordable. For most people you can obtain a solid plan for under $150 a month, some of my clients even less. Premiums are based on the age and health of the person at the time of application as well as the amount of benefit they wish to have. Most of my clients do this well before retirement when they can enjoy low premiums as well as qualify for preferred health discounts," McCann explained.
McCann said many financial advisors or general insurance agents recommend benefits which are too large since they don't understand how these plans actually get used at the time of claim. Cost of care varies depending on where a person lives. He said he recommends benefits based on where a person lives or expects to live in retirement. Plus, in most states which offer partnership policies that provide additional dollar-for-dollar asset protection, you can design a very affordable plan, with shared spousal benefits and partnership benefits at a very low premium.
"I just read an article where the writer said the average premium was $4000 a year. Not even close. It underlines the need for a consumer to work with a long-term care insurance specialist who understands policy design and claims use, underwriting and partnership," McCann said
McCann said Gary Cohn, Director of the National Economic Council and chief economic advisor to President Donald Trump, predicts the stock market's big run since the November 2016 election will march even higher as tax-reform will provide a lot more momentum in the stock market.
"This means as people earn more in their retirement savings the need to protect those savings from the high risk and cost of long-term care will increase. As we age the need for help with activities of daily living increase substantially. Longevity also brings more cognitive issues as more people will suffer from Alzheimer's and dementia. The reality is we need to plan and more consumers understand this fact," McCann said.
McCann says Long-Term Care Insurance is easy and affordable asset protection. Despite the importance of asset protection, he says it is still about family.
"The bottom-line for most people I speak with is family. Sure, they wish to protect hard-earned savings and maintain their lifestyle. But emotionally they really don't want to place all this burden on their loved ones, not when it is easy and affordable to plan to avoid just that," he said.
McCann assists people nationwide using his unique process where they speak with him on the phone while viewing his computer screen on their computer.
He works with all the major companies in Long-Term Care.
He suggests several online resources which are valuable for planning and education:
US Department of Health and Human Services -
https://longtermcare.acl.gov/
LTC News –
www.ltcnews.com
Plus, his website:
www.mccannltc.net
Contact
McCann Insurance Services, Inc.
Matt McCann
630-487-2480
www.mccannltc.net

Contact