Optima ECM Consulting Announces Partnership with Esker
The alliance is designed to accommodate Esker's growth while enhancing solutions offered by Optima.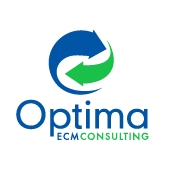 Scottsdale, AZ, January 10, 2018 --(
PR.com
)--
Optima
ECM Consulting, a global implementation organization, announced today its partnership with Esker, a worldwide leader in document process automation solutions and pioneer in cloud computing. The relationship is aimed to benefit the customers of both companies by providing a more holistic set of offerings that complement the evolving nature of digital transformation.
Optima turned to Esker to help capture the mid-size market and to expand its business service capabilities to include a cloud solution, which is a key business driver for many companies trying to stay on top of market demands in the coming year.
"Esker is a known entity in the cloud space with a superb reputation for integrity and excellent customer service," said Alex Nadesan, founding partner and chief operations officer of Optima. "Our customers are looking to the cloud and, in Esker, we know we have found the technological and cultural fit we were searching for."
Esker's exponential revenue growth and increased consumer demand for cloud-based solutions is predicted to continue into 2018. In order to accommodate such rapid growth while maintaining excellent customer service, Esker entered into a partnership with Optima to help create efficiencies and better implement its solutions.
"As the demand for our solutions grows, we continue to look toward trusted partners to help us scale while identifying new revenue opportunities," said Steve Smith, U.S. chief operating officer at Esker. "Because Optima has a reputation for unparalleled expertise in purchase-to-pay (P2P) and order-to-cash (O2C), it was a natural fit for us."
Now that the two brands have forged a synergistic partnership, they will begin offering integrated solutions to current and future customers in 2018. This places both companies in a uniquely qualified position in the market for customers to consider when embarking on their digital transformation.
About Optima ECM Consulting
Optima ECM Consulting is a global implementation organization that specializes in the strategy, design and implementation of Enterprise Information Management (EIM) solutions for Compliance, Optimization, Revenue Enhancement and Collaboration. Optima's unparalleled experience in strategy, design, implementation and management of EIM solutions such as Purchase to Pay, Sales Order Management, and Enterprise Content Management solutions enables companies to achieve both their strategic and business objectives as they look to execute their digital transformation. With more than 60 consultants and offices in USA, Mexico, and Spain, Optima is uniquely suited to ensure businesses rapidly recognized expected ROI and drive immediate value across their organization. For more information on Optima and its solutions, visit www.optimaecm.com.
About Esker
Esker is a worldwide leader in cloud-based document process automation software. Esker solutions, including the acquisition of the TermSync accounts receivable solution in 2015, help organizations of all sizes to improve efficiencies, accuracy, visibility and costs associated with business processes. Esker provides on-demand and on-premises software to automate accounts payable, order processing, accounts receivable, purchasing and more. Founded in 1985, Esker operates in North America, Latin America, Europe and Asia Pacific with global headquarters in Lyon, France and U.S. headquarters in Madison, Wisconsin. In 2016, Esker generated 66 million euros in total sales revenue. For more information on Esker and its solutions, visit
www.esker.com
.
Contact
Optima ECM Consulting
Nicole Royce
480-907-6360
www.optimaecm.com

Contact