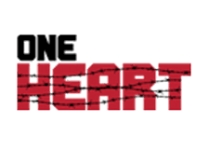 Kansas City, MO, January 12, 2018 --(
PR.com
)--
One Heart Project-Kansas City Mentoring Initiative
is collaborating with the 16th Circuit Court of Jackson County, Family & Juvenile Court, to provide a mentoring and other services to youthful offenders in the Jackson County-Kansas City area.
One Heart is currently working with an initial cohort of six male juveniles, between the ages of 14 to 19, in the Jackson County Family & Juvenile Court system, with additional cohorts to launch through the year.
A non-profit organization, One Heart provides a comprehensive restorative justice solution, offering a second chance to youthful offenders in the Kansas City metro area, as well as other parts of Kansas and Missouri. Through a collaborative effort that includes other partner agencies and service providers, youth are equipped with the necessary tools, skills, and relationships to navigate life. The evidence-based initiative focuses on social and emotional intelligence education, one-on-one mentoring, life skills training, employment and re-entry services for youth between the ages of 13- 19, reducing recidivism rates and producing prosocial behavioral change.
Steve Riach, Co-founder of One Heart says these youths deserve a second chance. "85 percent of these youth come from a fatherless home. The majority will be arrested again, most within six months of release. Teens who go through the One Heart program have a significant attitudinal and behavioral change, because for once, someone believes in them, and cares enough to be with them every step of the way."
With a 20-year history of impacting at-risk youth in schools across the U.S., One Heart One Heart turned its focus to youthful offenders five years ago, beginning in Texas and New York. The organization is dedicated to providing incarcerated and probated youth a second chance. The organization has operated in Kansas for the past year, having collaborated with county officials in Johnson and Shawnee County. One Heart also operates in Texas, Indiana and Utah, with plans to expand the program into other states.
Media opportunities:
To learn more about the initiative or for an interview with One Heart Co-founder Steve Riach or One Heart KC Program Director Victor Hercules, contact Brenda Poor, 816-507-4870 or
poor.brenda@yahoo.com
Interviews with youth in the program or their family members may also be arranged.
Contact: Brenda Poor
Poor.brenda@yahoo.com
816-507-4870