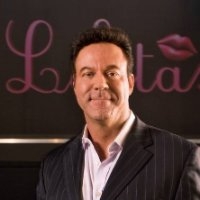 San Francisco, CA, January 26, 2018 --(
PR.com
)-- Eric DeBlasi successful CEO, Entrepreneur, Developer and Hospitality Pioneer starts a New Chapter in his life titled "Giving Back."
At age 44, Mr. DeBlasi sells his last night club restaurant and hotels and stops playing monopoly and starts to utilize his vast business experience to "Give Back." Mr. DeBlasi was the driving force in the creation and development of thirty plus highly successful night clubs, restaurants and hotels in the U.S., the creation and ownership of a chain of high end Italian clothing retail stores, an Avada day Spa, creation and development of four Real Estate companies, two commercial and residential mortgage offices, and over a thousand commercial and residential properties.
Mr. DeBlasi has begun to use his business savvy, management skills, and success tenacity to provide nonprofits and charitable organizations consulting and management services. He is giving 80% of his time to set up and assist true nonprofit organizations that aid people who are combating the opioid epidemic to helping PTSD Veterans, the SPCA, and single mothers. Also, one of his favorite charitable causes is providing free Dental Services to economically challenged families and others such as recovering addicts who have lost a majority or all of their teeth by age 30.
Eric DeBlasi got his start in the hospitality and nightlife industry at the age of 22. A real estate developer by trade, he purchased a commercial building in California that housed a nightclub and restaurant.
DeBlasi built a team of savvy industry experts and after running both venues, fell in love with the hospitality industry.
Now, more than 20 years later, Eric DeBlasi has become one of the most prominent hospitality developers on the West Coast. Marrying his background in real estate with his love for the hospitality and nightlife industries, DeBlasi has owned more than 38 high-end restaurants, nightclubs and hotels across the United States, making him one of the most prolific single hospitality owners in the country.
So this chapter has begun, Mr. Deblasi has firmly committed to multiple nonprofits and began providing assistance, expertise, and resources. A big win for the Nonprofit community but a real loss for the Real Estate and Hospitality Industry.
For more information regarding Eric Delasi please visit: https://www.ericdeblasi.com/