Leading Financial Services Marketplace, IndianMoney.com Raises $3 M From SRI Capital, Others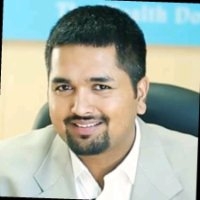 Bangalore, India, January 29, 2018 --(
PR.com
)-- IndianMoney.com has raised $3 Million from SRI Capital, a US-based early stage venture capital fund. Existing investors - Hyderabad Angels - and others also participated in this round.
IndianMoney.com has been a pioneer in serving hundreds of thousands of middle income people who are deprived of unbiased financial information and education. The company will use this new investment to augment its capacity to educate about 100,000 people every day. Currently, the company educates about 18,000 people every day. In the next 2-3 years, the company will ensure that its consumers get education, transactional guidance, ability to transact and custodian services in one place. The company plans to accomplish all these without watering down its core competency of being an unbiased support to the consumer.
C S Sudheer - CEO & Founder said, "Since inception the company has been a pioneer in empowering the common man with much needed financial education in easy to comprehend language. All you need to do is to just leave a missed call on our helpline no 022-6181-6111 and relax. We now employ people across length and breadth of the country and educate 18,000 people every day. We provide our consumers unbiased access to over 15,000 retail financial intermediaries."
There are estimated to be about 4 million retail financial intermediaries in India. IndianMoney.com, which runs Lead Market mobile application, empowers these financial intermediaries to distribute all financial products under one virtual roof. Lead Market is a mobile application which connects interested consumers and service providers. With this fund infusion, IndianMoney.com expects to be the largest financial services marketplace in India, connecting millions of consumers with over 100,000 financial intermediaries in the near future.
Sashi Reddi, Managing Partner of SRI Capital, states, "We are proud to back Sudheer who is a visionary in bringing millions of consumers, the financial literacy they need to survive and prosper in this new digital economy. Serving people who have never had the benefit of unbiased financial advice and education will finally enable over 200 million salaried employees and small businesses to participate in the new India."
About IndianMoney.com
Started in 2008 by Mr. C S Sudheer, the vision of the company is to create a financially literate India by providing free consultation to anyone looking for an expert opinion on matters related to personal finance. In the process, IndianMoney.com also provides this unique service of educating the consumers on how not to fall prey for unscrupulous practices in financial services industry. Further, it helps financial intermediaries get connected to educated and interested consumers of financial products on fingertips through 'Lead Market' mobile application.
It is backed by Vertexperts Consulting (Bangalore) and Hyderabad Angels (Hyderabad). It has accomplished investors like Mr. Ravindra Krishnappa (Founder of Erasmic Venture Fund) and Mr. Pradeep Mittal (Co-founder of Magna Infotech) on its board; and Mr. Shekhar Kirani (partner at Accel Partners), Mr. Ramanand Baliga (Ex-IBM India Director) and Srini Koppolu (Former MD at Microsoft Development Center, India) on its advisory panel. It also has banking industry veterans Mr. G Narayanan (Chairman of Vijaya Bank) and Mr. T V Rao (Former Director of EXIM Bank) on its advisory board.
http://IndianMoney.com
http://sricapital.com/
http://www.hyderabadangels.in/
For more information, contact:
Narasimha B
IndianMoney.com
Phone: +91-80954-76355
E-mail: narasimha.b@IndianMoney.com
Contact
IndianMoney.com
C S Sudheer
919342856694
https://www.IndianMoney.com
Narasimha B
IndianMoney.com
Phone: +91-80954-76355
E-mail: narasimha.b@IndianMoney.com

Contact