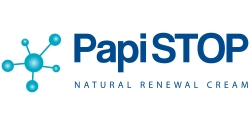 Uniondale, NY, January 30, 2018 --(
PR.com
)-- PapiStop LLC is going to introduce their first product for treating papillomas and warts. The product is manufactured in the form of a cream and comes in a 30 ml tube. The PapiStop cream is intended for external use for people over 18 years of age.
Papillomas and warts can appear after weeks, months, or even years after a person is being infected with HPV (human papillomavirus). HPV is a common condition, and the infection often disappears without any treatment. But sometimes, when it doesn't go away by itself, and causes problems, treatment of the symptoms is needed. Most of the papillomas and warts do not generally lead to cancers, but still they can be quite unpleasant and irritating. However, in any case the treatment must be discussed with a dermatologist.
PapiStop can be used separately, or as an addition to the main treatment prescribed by a doctor. The active ingredients in the cream's composition include Calamintha (effective during upsets of the immune system and oncological diseases), Birch Extract (has powerful antiviral properties), Hedera helix (helps with burns, calluses, skin infection, inflammation, parasites, etc.), Chelidonium majus (possesses antiviral and immunomodulating effects. It helps to stimulate the natural production of interferons - protective proteins of the immune system), Juniper wood oil (also known as "natural antibiotic," it can treat many painful bacterial and viral infections), and Tea Tree Leaf Oil (considered as a natural immunomodulator, which eliminates infections and viruses within the body).
PapiStop cream will be released for sale in Europe within a week.