Hospitality Packages from a Hospitable Provider; Bergen Linen Offers Custom Hospitality Packages
Colleges, camps and other dorm-like facilities often require hospitality packages. Now, they have a friend in Bergen Linen for quality goods and reliable service.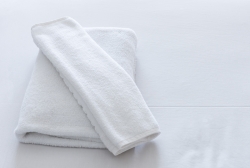 New York, NY, January 31, 2018 --(
PR.com
)--
Bergen Linen
, a commercial linen provider, is offering hospitality packages to local universities, colleges, camps and other dorm-like facilities. These custom bundles can include bed linens, towels, blankets and pillows.
Institutions prefer professional linen rental companies because of the obvious convenience. Due to the nature of these establishments, there are already plenty of items on their to-do list. Often, they can find themselves seeking the most affordable hospitality packages and in a timely matter; the linen rentals will be offered to guests staying overnight (or longer).
Bergen Linen takes care of all the product research and pricing which can take a lot of time.
A Bergen Linen representative works with each organization to create custom packages that meet their guests' needs. They also provide the necessary cleaning, pressing and off-season storage; this saves a company overall time, money and space.
Commercial linen providers can leave the industry looking for "someone" different. Bergen Linen is the answer to this need. They provide quality and affordable linens (and care for customer-owned goods) with superior customer service. A quick, complimentary consultation will result in a custom (and buildable) quote. Delivery service is available.
About Bergen Linen: Bergen Linen is a leading local linen provider for industries such as hospitality, country clubs, restaurants and catering venues. Services include laundry, rental and sales. Bergen Linen is part of the Hallak family.
For additional information on hospitality packages, please call (800) 789-8115 or email donna@bergenlinen.com.
Contact
Bergen Linen
Donna Serino
800-789-8115
www.bergenlinen.com

Contact