Roc Nation's Pre-Grammy Brunch Uses Eventdex to Check in A-List Celebrities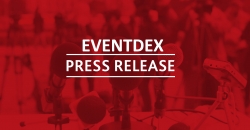 Morganville, NJ, February 07, 2018 --(
PR.com
)-- The day before the 2018 Grammy Awards, Roc Nation hosted a Pre-Grammy brunch attended by high-profile celebrities. The brunch was attended by A-Listers such as Beyoncé, Jay-Z, Mariah Carey, Brooklyn Beckham, Nick Jonas, Iggy Azalea, and more. The Eventdex app was used to check in and organize this event to the extreme satisfaction of the organizers.
The event coordinators could not have been more pleased with both the use of the applications and the customer service associated with Eventdex.
"The team at Eventdex went above and beyond my expectations," said Amber of the 4040 club. "Considering this was a new app that I wasn't familiar with, the Eventdex team was extremely patient, accessible, and accommodating. All my questions were answered quickly and extremely efficiently."
With guests like Mariah Carey and Beyoncé, it is important that the check-in process be extremely safe, secure, and also unique.
"Eventdex was the perfect application for a secure check-in process for my high-profile celebrity event. I would use them again in the future and would recommend the company to anyone looking to have a unique,
secure check-in process
," said Amber.
Eventdex applications makes attendee check-ins at high-profile events easy to manage and also has other features including
lead retrieval
and
business matchmaking
for larger conferences and trade shows.
About Eventdex
Eventdex is an event management software platform with a complete suite of apps for b2b events. The platform simplifies lead retrieval, check-in, networking, business matchmaking, session, seminar tracking, online and onsite registration. The Morganville, New Jersey-based company specializes in serving minority and diversity groups and organizations, providing affordable and technologically advanced solutions. Eventdex client list includes diversity organizations such as WBENC, GNEMSDC, EMSDC, HMSDC, Ga Tech, University of Hartford and corporate clients like Cisco, Comcast, Pitney Bowes and CVSHealth.
Contact
Eventdex LLC
Durga P. Mikkilineni
732-333-5848
http://www.eventdex.com

Contact