Phlebotomy Career Training's Telemetry Course is Recognized by the N.T.A. to be the Best in the Nation
Phlebotomy Career Training has been an educational hub in the Metro Detroit area for over 10 years. The have been responsible for helping put thousands of graduates to work in local hospitals and health care centers throughout Michigan and the entire U.S. Their superior training has earned the recognition and respect from the National Telemetry Association as being the premier educator in the field of Telemetry and Electrocardiogram Technicians.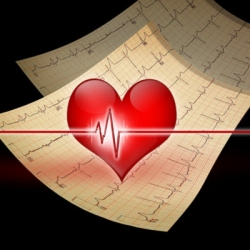 Garden City, MI, February 09, 2018 --(
PR.com
)-- The era of earning accredited degrees online through accredited universities has become the accepted norm. However, for schools who are not the main stream accredited educational institutions, credibility remains an issue. These schools operate under the title, Licensed Proprietary School. While they are not typically accredited, they do fulfill a community need of preparing students to enter the local job market in health care related fields such as nursing assistant, patient care technician, EKG technician and other medical related fields that do not require a degree. Training is completed in only a few weeks to several months training and students are given certifications. Phlebotomy Career Training recognizes the need for fast paced training in medical health fields and has been training students for over ten years both in class and online. What sets Phlebotomy Career Training apart from the other licensed proprietary schools is their dedication and commitment to high quality education, as evidenced by their instructor's credentials. Most proprietary school instructors only need a minimum of a high school education and 2-3 years of training in their respective field to be able to teach classes. Phlebotomy Career Training's instructors all have either a PhD, MD, BSN, MSN or MSN-FNP along with 15-20 years university teaching as well as clinical experience. Even at the community college level students don't always have instructors with Ph.D.'s.
It is the philosophy of Phlebotomy Career Training's consortium of owners to provide the highest quality of education to students in the hopes providing the health care field work force with knowledgeable and competent employees. Evidently, this philosophy has worked over the years, as the school has earned grand accolades from some of the Michigan's most discerning hospitals. Phlebotomy Career Training has recently earned the respect and recognition for their superior training in the study of Telemetry and Electrocardiogram education from the National Telemetry Association.
The National Telemetry association is the leading organization specializing in the certification of Cardiac Monitor Technicians. The N.T.A.'s rigorous requirements for Telemetry certification has made them the nations most respected leader in assessing those who work in cardiac care units, step down and ICU. Phlebotomy Career Training nursing instructors have meticulously structured a Telemetry and Electrocardiogram course to aide students in working in telemetry units within hospital settings. Each of the nurses who designed the course have over 20 years experience in cardiac nursing together with 10 years of university teaching. The N.T.A. has awarded Phlebotomy Career Training to be an authorized training center for teaching telemetry and electrocardiogram courses.
Phlebotomy Career Training's long years of hard work and perseverance have paid off, proving that quality training need not necessarily have to come from college classes to produce highly qualified graduates in health career fields. P.C.T. has indicated that they will continue to work on strengthening their curriculum in many of the courses which they currently offer.
Contact
Phlebotomy Career Training
Nancy Kimmel
734-762-3220
https://www.phlebotomycareertraining.com
We are located at 28050 Ford Rd.Ste A Garden City, MI 48135. You may also reach out to us at 313-826-2381 or 313-461-6668 to speak with our counselors regarding our online programs.

Contact