Avantiway Reports on 5 Key Infrastructure Projects Under Development in Miami
Avantiway informs how Miami is Changing and making Miami ready for it growth.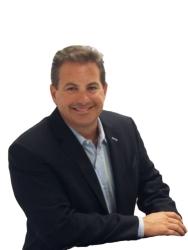 Miami, FL, February 22, 2018 --(
PR.com
)-- Enhancing the infrastructure of the city has been a top priority for Miami-Dade officials in order to improve tourism, economic growth and the development of Miami as a global city. Infrastructure projects help to attract people and business both foreign and domestic which builds the economy. In the last decade Miami has undergone a development boom from office complexes to sports stadiums, airports, seaports, luxury condominiums and massive mixed-use developments, with no signs of stopping as the city a resort destination and an international hotspot for the wealthy. Guillermo Teran from Avantiway details 5 key infrastructure projects under development in Miami:
All Aboard Florida: Florida East Coast Industries' private passenger rail service is constructing stations in downtown Miami, Fort Lauderdale and West Palm Beach and at Orlando International Airport, along with 235 miles of connecting tracks and other facilities. The project includes MiamiCentral, a two-acre, mixed-use development that incorporates All Aboard Florida's Miami station, two apartment buildings and a 200,000-sq.-ft. office building. The total cost of the project is estimated at $1.5 billion.
PortMiami Deep Dredge: PortMiami has the dual distinction of being the "Cruise Capital of the World" and the "Cargo Gateway of the Americas. It is the only major logistics hub south of Virginia capable of handling fully laden post-Panamax vessels. More than $1 billion of capital infrastructure projects are now complete and the Port is undergoing a multi-phase Capital Improvement Plan.
The Underline: The Underline will transform the land below Miami's Metrorail into a 10-mile linear park and urban trail to improve pedestrian and bicycle safety, create hundreds of acres of green space and will generate significant economic impact. The Underline is the only urban trail directly linked to transit and is the heart of the County's broader vision for a connected biking system for all Miami-Dade counties.
American Dream Miami: The $4 billion, six-million-square-foot, 200-acre mega mall and entertainment outlet to be completed by 2023. Expected to be one of the largest "retail-tainment" destinations in North America.
Miami International Airport: MIA's $6.4 billion Capital Improvement Program (CIP) is well underway. The CIP will include a new fourth runway; 4 million square feet of new terminal with 130 new gates (100 international, 30 domestic), 556 ticket counters and 120 self-service check-in devices and more.
Contact
Avantiway Realty
Guilermo Teran
305-457-9609
http://www.avantiway.com

Contact