Web Marketing Association Announces the Winners of the 2018 Internet Advertising Competition Awards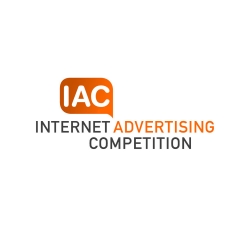 Boston, MA, April 12, 2018 --(
PR.com
)-- The Web Marketing Association announces the winners of its annual
Internet Advertising Competition
(IAC) Awards, an effort to honor excellence in online advertising and to recognize the individuals and organizations responsible for the best in Internet marketing. The IAC Awards are the first and only industry-based advertising award competition dedicated exclusively to online advertising. The Competition web site with a complete list of winners is located at
www.IACAward.org
"As more and more marketing dollars are poured into online advertising, the creativity and excellence in online advertising continues to rise," said William Rice, president of the Web Marketing Association, Inc. "The Web Marketing Association is pleased to help set the standard for Internet excellence with the IAC Awards by highlight the best in online advertising by medium and industry."
Best of Show Winners
These Best of Show winners represent the pinnacle of achievement across all industries. The Web Marketing Association is pleased to help set the standard for Internet excellence with the IAC Awards by highlight the best in online advertising by medium and industry.
Here are this year's Best of Show winners:
Inoventiv Canada Corp for William Pitt Sothebys won Best of Show Online Ad
Wyoming Office of Tourism and Miles Partnership for Travel Wyoming Website won Best of Show Website
Sanky Communications for Vera Fall/Welcome Series won Best of Show Email Campaign
EMI Strategic Marketing for The Citizens Daily FiX Online Newsletter won Best of Show Online Newsletter
T3 for QuickTrip Route Planner for iOS won Best of Show Mobile application
MRM//McCann - New York for Verizon Fios Instant Drops won Best of Show Rich Media Ad and Best of Show Rich media Online Campaign
Wastell Homes & tbk Creative for There's Beauty in The Build won Best of Show Interactive Application
Drum Agency for AT&T Surprise Offer December Email Promotion won Best of Show Email Message
Warner Bros. Pictures for IT - Worldwide Digital Campaign won Best of Show Integrated Ad Campaign
TMV Group for Rip It Social Media won Best of Show Social Media Campaign
TROSS for RhinoWolf Video won Best of Show Online Ad Campaign
Shire and Intouch Solutions for ADHD Unbranded Videoswon Best of Show Online Video
Top Agency Winners
The Web Marketing Association recognizes the agency that demonstrates consistent excellence in online advertising development by winning more IAC Awards than any of their peers in a single competition. Each entrant was awarded points based on the level of award for each award received. The agency with the most points is awarded the Top Agency Award.
TMP Worldwide is recognized with the 2018 Top Agency Award, winning 18 IAC Award winning entries, including 11 Best of industry awards 7 Outstanding awards and a total of 87 quality points towards the Top Agency Award. TMP Worldwide is a global leader in talent acquisition technologies, committed to finding new ways to leverage software, strategy and creative to build talent and enhance our clients' employer brands - across every connection point.
Three additional organizations were recognized as Outstanding Advertising Developers in the 2018 IAC Awards for winning 6 or more awards. They are TMV Group with 12 awards, Patients & Purpose with 9 awards and Zeta with 7 awards.
The IAC Awards web site with a complete list of winners is located at
www.IACAward.org
About the Web Marketing Association
The
Web Marketing Association
was founded in 1997 to help define the standard of excellence for online marketing. Our internationally known award programs, such as
WebAward Competition for Website Development
,
Internet Advertising Competition
and the
MobileWebAwards
recognize the people and organizations responsible for developing the most effective online marketing programs on the Internet today. Entrants benefit from assessment of their marketing efforts by a professional judging panel and the marketing opportunities presented by being recognized as an award-winning web developer.
The Web Marketing Association is now accepting entries for the 22nd annual
WebAward Competition for Web site development
. Deadline for entry is May 31, 2018.
Contact
Web Marketing Association
William Rice
860-558-5423
www.IACAward.org

Contact