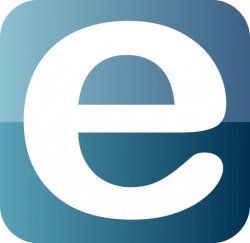 Philadelphia, PA, March 09, 2018 --(
PR.com
)-- Ushering in a new era of online recruiting, eJobXchange launches a unique and interactive crowd-sourcing virtual social recruiting network job Xchange platform.
Job seekers are turning to electronic and mobile resources to facilitate the job search process. Conversely, a growing majority of employers have moved a significant proportion of their recruitment efforts online.
Simply put, eJobXchange developed a crowd-sourced virtual social recruiting platform that compliments the current recruiting model rather than competing with it. Their goal is to only find great candidates that companies may otherwise would never find by leveraging a network of thousands of virtual social recruiting professionals willing to share job postings on their social media accounts. This enables eJobXchange to bring in qualified candidates, particularly candidates who may not be actively looking for a new job, cost effectively for their partners.
eJobXchange firmly believes that relationships matter more than ever, so to succeed, companies need a recruiting plan that leverages social recruiting and referrals. eJobXchange is a crowd-sourcing platform that does just that, enabling their partners to access a virtual network of thousands of social recruiters working on their behalf; sharing their job ads to friends, family members and professional relationships through hundreds of social media platforms and untapped pools of perspective candidates. Extending eJobXchange reach through these trusted relationships not only brings in qualified candidates more effectively, it also allows eJobXchange to focus more of their energy on qualifying the interested parties…providing extraordinary candidates not typically found on job boards.
According to Dwayne Rahman, the Executive Managing Partner of eJobXchange, "Employers are being forced to use outdated methods of finding new candidates and it is extremely expensive. We are disrupting this industry and providing a smarter alternative at a much lower cost."
youtu.be/2M25EBaiv0E
"​eJobXchange is changing ​the landscape for attracting health professionals," explained Sherry Kesler, a Regional Executive for the 3rd largest privately-held Home Health & Hospice company in the United States. "The industry finally has a better option. This is an effective job board platform we can all afford. With their specialized efforts to only offer candidates with the licenses, skills and experience we need, we are able to fill our open clinical positions quickly and at a fraction of the cost."
About eJobXchange: eJobXchange.com is a crowd-sourcing platform that was founded on a vision to lead a global virtual social recruiting network movement, eJobXchange hopes to change the recruitment industry for employers and job seekers.