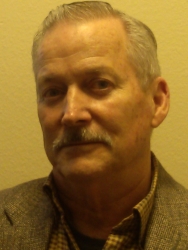 Beaverton, OR, March 20, 2018 --(
PR.com
)-- Dr. Stephen T. Hanley of Beaverton, Oregon has been recognized as a Professional of the Year for 2018 by Strathmore's Who's Who Worldwide for his outstanding contributions and achievements in the field of physics.
About Dr. Stephen T. Hanley
Dr. Stephen Hanley retired after more than 45 years experience in the international physics arena. He is an Atmospheric Physicist who continues to explore the field of physics and specializes in atmospheric transmissions and optical systems. He is the originator of a U.S. Patent, No. 9,335,258, which monitors the molecular constituents of the atmosphere. Dr. Hanley was responsible for the analysis of Bright Spot Backgrounds in the High Power Optical Train at HELSTF. His measurements supported the DARPA Teal Onyx program on the AMOS 1.6 meter telescope.
Born on September 10, 1945 in Washington, D.C., Stephen obtained a Ph.D. from the University of Washington in Seattle in 1973. Previously, he served as a Senior Scientist with the radiation branch at the U.S. Naval Research Laboratory and as an Optical Research Scientist for UTOS.
Dr. Hanley married Theresa on July 8, 1989 and they have two children, Sara and John. In his spare time he enjoys science and playing clarinetist in numerous orchestras, symphonic bands and folk bands.
About Strathmore's Who's Who Worldwide
Strathmore's Who's Who Worldwide highlights the professional lives of individuals from every significant field or industry including business, medicine, law, education, art, government and entertainment. Strathmore's Who's Who Worldwide is both an online and hard cover publication where we provide our members' current and pertinent business information. It is also a biographical information source for thousands of researchers, journalists, librarians and executive search firms throughout the world. Our goal is to ensure that our members receive all of the networking, exposure and recognition capabilities to potentially increase their business.