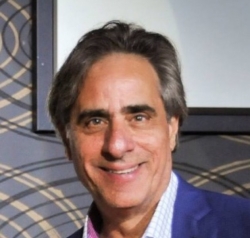 Jericho, NY, April 10, 2018 --(
PR.com
)-- Al Magliano of Jericho, New York has been honored as a Professional of the Year for 2018 by Strathmore's Who's Who Worldwide Edition for his outstanding achievements and high level of success in the field of music.
About Al Magliano
Al Magliano is an Original Pioneer Disco DJ serving as the MC and Host of Disco/Pop Music events in the Northeast. In the early 1970's, he became one of the first Disco DJ's in New York City, mixing music at several venues in New York City, Queens and Long Island. Al was integral in bringing many famous artists and bands to the stage including Bonnie Pointer, Carol Williams, Lime and others. He has hosted the largest R&B "70's Soul Jam" in the country on several occasions, as recently as 2016 at the Westbury Music Fair.
Born February 1, 1954 in Brooklyn, New York, Al was a typical kid growing up in the city. His Dad's love of music gave him his exposure to it. His Dad had two turntables connected to the stereo system that could be switched by using PHONO 1 and PHONO 2. He never gave it much though until he visited his first club while still underage at a juice bar in Manhattan called Superstar around 1970. This club played R&B, but not the kind you heard on the radio. He loved the club atmosphere of everyone dancing and having fun. At a club in Brooklyn called Doctor Feelfunnies, he spoke with the DJ, Richy Condina and watched him as Richy went from record to record on the two turntables. This experience fully reeled Al into wanting to be a DJ. He started buying records at Colony Records in Times Square and began practicing on the two turntables his dad had set up while continuing to venture to different clubs around New York and speaking with the various DJ's. In 1972, he got his first DJ positon at The Playground on Cross Bay Boulevard in Queens. The job was a great introduction to the world of DJ'ing and lasted six months until Al moved to a club in Manhattan. For the last 10 years, Al MC's disco events throughout the Northeast. Some of his early clubs included the Envoy East, the Menagerie and Hadaar. Around 1973 is when Al noticed a change in the R&B music from a funky sound to a more orchestrated sound. He then got onto the Atlantic Records mailing list and joined David Mancuso's New York Record Pool. He began attending some of the Loft parties which were hosted by Legendary DJ and Loft party creator David Mancuso. By 1976, Disco fever had spread to the eastern suburbs of Long Island, and Al went to work at a club called Speak Easy, later renamed Speaks, which was well-known for offering live performances by all the big Disco acts of the day. By 1977, a hot new disco named Chaz opened in Huntington on Long Island and he accepted a DJ position there where he stayed until 1981.
Al was the first DJ to have a test pressing of the smash hit "In the Bush" and took it to Studio 54 so the DJ could play it there first. He is affiliated with the Disco DJ Hall of Fame and the Legends of Vinyl. He was named the #24 of Top 100 All Time Disco DJ's and was honored in 2017 as a Legend of Vinyl.
Mr. Magliano changed his career path in 1981, after deciding he did not want to deal with the uncertainties of the music business. He then went into the financial services business where he still is today. He has had a very successful career in financial services, receiving many production awards. Those include New York Life's Chairman's Trophy team (2X), which is New York Life's highest award. Al is also the recipient of New York Life's President's Trophy which is New York Life's second highest honor.
Al is currently a Senior Partner at New York Life Long Island, New York Life's largest agency.
Currently, Al continues to be very involved in the disco concert scene, serving as a MC at disco shows and events featuring such groups as The Trammps, Tavares, Gloria Gaynor, France Joli and others. He was at the forefront of the Disco revolution and continues to showcase 70's talent to a new generation. Al liaises with Michelle Licata of MLicata Entertainment. She is the premiere booking agent and producer of shows in the New York area. Al is a divorced father of one. His son Alf Magliano is a classically trained pianist and talented music producer, who has played keyboards on hit records for CeeLo Green, Alicia Keys and Kanye West, just to name a few.
"Music unites us, keep on listening." - Al Magliano
For further information, contact
www.MLicataEntertainment.com
.
About Strathmore's Who's Who Worldwide
Strathmore's Who's Who Worldwide is an international advertising, networking and publishing company based in Farmingdale, New York. They are proud to be able to satisfy their clients and continue to have repeat clientele due to their longevity and pride in their products and services. The Owners strive to connect business professionals to enhance their contact base and networking capabilities so they can get the acknowledgment and publicity within their industries and beyond. The Strathmore family has been providing these valuable services for over two decades. They target executives and professionals in all industries to be featured in their publication and on-line directory. Industries include business, law, education, healthcare and medicine, fine arts, IT, government, science, real estate, entertainment and many more accomplished fields. Professional profiles are listed in an annual hardcover journal and in a detailed, searchable database on the website www.strww.com.