Greentech Laboratories Inc., Leader in Ayurvedic Cannabinoid Science, Responds to Immediate Crisis of Rare Epilepsy UK Patient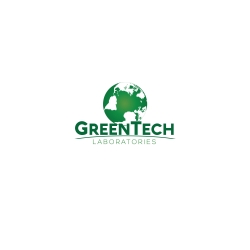 London, United Kingdom, March 21, 2018 --(
PR.com
)-- Dr. Sharmilla Patil, Founder and CEO of Greentech Laboratories Inc., a Bio-Pharma and Ayurvedic Research company in the Bay Area of California, USA responds to immediate crisis of Alfie Dingley, 6 y/o child, patient and citizen of UK Medical system who suffers from PCDH 19 Epilepsy.
"I was very disturbed to hear that CBD oil is not available for patients like Alfie who suffer from such a severe and rare illness like PCDH19 Epilepsy. This rare epilepsy syndrome with early onset seizures, cognitive and sensory delays, and behavioral problems is caused by a change or mutation of the PCDH19 gene found on the X chromosome. The PCDH19 gene makes a protein called protocadherin 19, which helps cells in the brain communicate. When this gene isn't working right, the protein may be disrupted or not function correctly at all. PCDH19 Epilepsy gene can be inherited or it may affect just one person in a family through an accident in how the cell develops. It is usually more prominent in women then men and it starts with seizures before the age of 5. You should note that the features of PCDH19 resemble the features in Dravet Syndrome. Seizures usually start when a child is between 3 months to 3 years old and may become less frequent in later childhood and adolescence. Sometimes a fever will present with the onset of the first seizure and then later when the seizures occur there is no fever. Seizures tend to vary lasting from days to weeks and can occur in clusters and can be long or repeated, which we call Status Epileticus. One of the most common seizure symptoms is that the child screams in fear and it is hard to tell if it is just a temper tantrum or really a precursor to this type of debilitating condition. These types of seizures are often times hard to control and anticonvulsant medications are prescribed which induce harmful and toxic chemicals into the child's system.
"I founded Greentech Laboratories Inc. (GTL) to be able to provide non-toxic alternative solutions to all humans instead of utilizing harmful and abrasive chemicals to treat acute and chronic diseases. Epilepsy and symptoms of seizures and spasms are one of many conditions GTL has developed specialized formulas for. These formulas are infused with our proprietary QEAT (Quantum Energy Activation Transfer) technology that works and has been clinically validated. While we mostly deal with many forms of Cancer and associated symptoms, we have also developed formulas for chronic diseases like MS, Alzheimer's, Auto-Immune Disease, Fibromyalgia, Arthritis, Chronic pain, Inflammatory Disease, Traumatic Brain Injury and the list goes on. It started when I founded a few integrative medial centers. After seeing case upon case come in with a all types of symptoms and no positive response to traditional pharmacopeia or treatment, I knew something had to be done. Patients were tired of being sick and wanted a medicine or a solution that did not make them sicker. The one thing that did work was our 'Ayurvedic approach' using natural organic herbs to treat the conditions and symptoms. One of the herbs used for thousands of years in this East Indian traditional medical science is Cannabis. Ayurveda is the 'science of life' according to our Hindu Culture and it uses the premise of the 5 elements: Air, Earth, Water, Fire and Ether to make up our human organic matter. When there is a dis-connect or over expression of any of the elements, dis-ease prevails. Since 2009 we have seen 62,000 cases that have shown efficacy of specific ratios of Cannabinoids and its derivatives coupled with Ayurvedic herbs working together synergistically. The infusion of our proprietary technology into the formulation adds the right balance and with the use of our specified protocols we are able to document a positive health outcome, increasing the quality of the patients life. In 2012, I decided to commit to focusing on developing the medicine it self, and be able to help billions of people suffering needlessly and Greentech Laboratories Inc was born. We received one of the first R&D licenses from the city of Berkeley to study cannabinoids and it was a hard road to get to where we are now but we have finally arrived. Currently we have a global foot print in Asia, Africa, Mexico, US and are working feverishly to establish the right foundation for this type of science to exist as modern medicine. GTL would like to offer Alfie a free treatment consultation and free medicine for his symptoms and to follow the case moving forward with his current physicians. If the family wants to come to California we are happy to offer the best possible service for such treatment pro-bono and document his case and follow along with his current physicians. We will provide Alfie with our cutting edge breakthrough Ayurvedic and Cannabinoid formulas and more importantly watch as the smile return to his face as he relaxes into adolescence. Additionally, Greentech would like to formally assist the UK Government to set up a sound infrastructure that would be able to provide a natural Holistic platform for health care utilizing Ayurveda Healing Centers, our proprietary treatments, technology and formulations to its citizens giving them advantage to use of natural alternatives instead of toxic chemicals or no access to treatment of this kind at all. We look forward to hearing from the UK Ministry of Health and the Honorable Therese May to address the needs of her citizens and provide a beautiful new way to healing the human and becoming whole. Thank You and Blessings."
Contact
Greentech Laboratories Inc.
Sharmilla Patil, MD
312-498-2734
www.greentechlaboratoriesinc.com

Contact