Ukrainian IT Companies Employ More Women, According to Lucky Labs
One of the biggest IT companies in Ukraine states the increase in the share of women in the country's technology sector.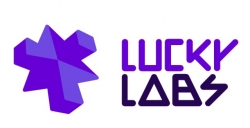 Kyiv, Ukraine, March 23, 2018 --(
PR.com
)-- The role of women in Ukrainian IT companies becomes more significant and evident year by year. Women hold top positions not only in administrative, marketing and management departments (HR directors, deputies CEO). They tend to occupy the position of Team Lead in strictly technical spheres (operations director, project and delivery manager, heads of divisions).
A steady increasing trend of the gender parity among senior officials can be observed in the Ukrainian IT company Lucky Labs which is ranked as 11th by the number of employees and 1st by the number of newly hired specialists in Ukraine in 2017. Within the last three months six persons received job offers for the leading positions in the company. Three of them were women.
"Today the matter of the gender equality is more important than ever before. The gender parity issue is actively raised on the screen and in literature, in the policy of companies and states. And despite the fact that this question is still facing stereotypes, lack of understanding and historical social opposition in both the world and our country, now a range of opportunities which was considered as unavailable earlier is opening for women. And IT sphere is rightfully regarded as one of the most dynamic, flexible and progressive concerning this issue. In spite of the widespread delusion that 'computers are for boys,' a great number of women is working in this sphere in general and in our company in particular. They prove by their own example that talent and abilities have no gender identity," says Elena Krivonos, HDR from Lucky Labs.
Generally the ratio between women and men in the company is 35% to 65% today. It nears the gender parity month by month. This tendency is also confirmed by the statistics: 108 new employees were hired by Lucky Labs during the last quarter and 45% of them are women.
Lucky Labs develops software products for marketing, gaming and financial industries. The company's portfolio includes more than 100 mobile and desktop applications. The company sells its products on the western market and in the Asian countries. Today, 950 people work in the Ukrainian offices of Lucky Labs. Also, according to the DOU rating, Lucky Labs is among the 20 largest Ukrainian IT companies.
Contact
Lucky Labs
Tetyana Vovkanych
+380972427696
https://www.lucky-labs.com/

Contact