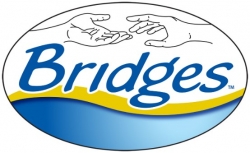 Indianapolis, IN, March 27, 2018 --(
PR.com
)-- Bridges of Indiana (State-Wide) and Bridges Autism Therapies in Evansville will recognize World Autism Day on April 2, 2018. Bridges invites clients, families, guardians, care team members, community members and other interested parties to its offices in Evansville, Indianapolis, Terre Haute, Muncie, Ft. Wayne, Columbus and New Albany for a celebration of this important day. Activities will include a balloon release, reading of proclamation, refreshments and fellowship. For more information, see Bridges on Facebook:
www.facebook.com/USBridges/
www.facebook.com/BridgesAutismTherapies/
Bridges is a Medicaid Waiver provider of services to people with intellectual and developmental disabilities. Founded in 2000 by a mother of a child with autism, Bridges now provides services in Indiana, Kentucky, Virginia, Colorado, Wyoming and Montana. Bridges also operates an Autism Therapies Center in Evansville, Indiana with another Autism Therapies Center opening soon in Lafayette, Indiana. For more information about the services and supports Bridges provides, contact Steve Boyer at (317) 645-8655. Mr. Boyer is Bridges' Strategic Development Specialist responsible for Nationwide Marketing.