Paul Hynek Joins XYO Network as Board Advisor for Smart Cities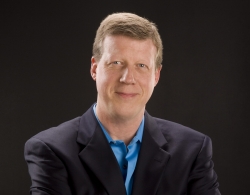 San Diego, CA, March 29, 2018 --(
PR.com
)-- XYO Network, an industry leader in crypto-location technology, today announced that Paul Hynek has joined the firm's advisory board. He will focus on providing input and guidance for technologies that will meet the demand and growing interest in developing Smart Cities projects around the world.
Hynek is leading the Technology Committee for a $100 million effort to revitalize Pershing Square, the oldest public space in Los Angeles, and is also a member of the Smart Cities Council. One of the goals of the Pershing Square project is to harness open, agnostic, versatile systems to create a template for smart urban locations that can be shared with other cities.
"For efficiency, economic development, and security, cities have a critical and growing need for accurate real-time location reporting of people, vehicles, and resources. XYO Network is the world leader in blockchain location technology, and I'm delighted to help XYO Network help cities become smarter," said Hynek.
"Analogous to driverless cars, the XY Oracle Network's trustless location data provides cities with next generation GPS functionality that I believe will serve as an urban Internet of Things backbone," he added.
Hynek is also currently a professor of finance at Pepperdine University and the creator of EZ Numbers financial projections software, which has helped thousands of startups raise more than $1 billion. Paul has worked at the executive level for years in visual effects and virtual reality, and was involved in the making of Lord of the Rings, Avatar, Planet of the Apes, and Tintin, as well as other movies and games. He is familiar with all aspects of the virtual and augmented reality ecosystem, and is active in medical applications for virtual reality as well.
"Paul Hynek brings a wealth of knowledge and experience to our advisory board. We look forward to his insights and expertise as we develop applications and technologies that will enhance Smart Cities projects throughout the world," said XYO co-founder Markus Levin.
About XYO Network
XYO Network built the world's first decentralized location verification system with more than one million Bluetooth and GPS devices already around the world. After years of investment and breakthroughs in crypto-location technology, XYO is poised to help bring the promise and the benefits of blockchain technology to the real world on a massive and global scale in location-reliant trade markets that generate trillions of dollars in activity.
This can have a profound impact on businesses that rely on the delivery of goods and services requiring proof of location documentation, including all kinds of online transaction enterprises such as Amazon. It also brings added value for a multitude of industries ranging from airline baggage tracking, medical facility equipment tracking, cargo hold inventory verification, package theft detection, car rental key tracking, school arrival notification and countless more.
For additional information, visit
XYO Network
Contact
XYO Network
Keri Kukral
(760) 487-8421
xyo.network

Contact