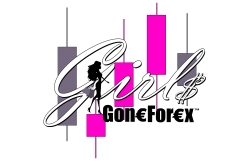 Dallas, TX, March 29, 2018 --(
PR.com
)-- Robyn Mancell and Linda Faye, founders of Girls Gone Forex and Trade Like A Girl Academy are proud to announce Girls Gone Forex University's graduating class of March 2018. This class of amazing women is the fourth and largest graduating class since Trade Like A Girl opened its doors in February 2017.
Girls Gone Forex established Trade Like A Girl Academy in 2017 to educate and empower women with the knowledge, skill and mindset to be able to successfully trade in the Forex market. The extensive 24 weeks hands on training program consists of Forex Essentials, Prep School and GGFX University. Mindset training is included as an integral part of the program to ensure students are well rounded in all aspects of trading and investing. To date, over 600 students have enrolled in Trade Like A Girl Academy courses.
Trade Like A Girl Academy is honored to announce the March 2018 graduating class of Girls Gone Forex University. Congratulations!!
Aleemah Spence
Alicia Duncan
Andrea Rashad
Angela Criss-Skipper
April Mack
Bolanle Ojum
Candese Nieves
Cheryl Thompson
Chioma Okonkwo
Christina Buchanan
Cindy Garcia-Salamanca
Dana Jackson
Deborah Alvarez
Eanista Bailey
Elishma Farquharson
Erica Finch
Felicia Newkirk
Gi'Anna D. Cheairs
Janet Abreu
Jaunanisa Jordan
Jennifer Woolf
Josette Davis
Kameron Smith
Karen Maine
Khadijah Duprey Ray
Kimberly Nelson-Jones
Lakesha Shaw
LaSheon Hendricks
Latina Sabb
Latricia Lewis
LaVera Morris
Lisa Nicole Moore
Lorna Lewis
Malikah Myrick
Michaela Cheairs
Monet Swindell-Manu
Monica Vargas
Mychika Edwards
Natalie DuBois
Pamela James
Regina Payton
Renee Bennett-Lewis
Rhoda Hall
Sandeep Uppal
Sandra Curd
Sha Cleo Gladden
Shaneill Stolden-Davis
Shantese Williams
Sharmel Mitchell - Davis
Sharvonne Mosley
Shatarri Woods
Shavonne sheffield
Tami Smith
Tamika Brimmer
Tanya Davis
Tisha Williams
Tonafaya Byrd
Tramaine Williams
Veronica Nebechi
Victoria Davis
Vivienne Samuels
Yalit Solano
Girls Gone Forex, LLC is a financial education and technology company that specializes in the largest financial market in the world, Forex. The Forex Market has an average daily trading volume of over 5 trillion dollars which is 50 times larger than the New York Stock Exchange.
Girls Gone Forex is comprised of three subsidiaries: Trade Like A Girl Foundation, Trade Like A Girl Academy and Invest Like Her. Trade Like A Girl Foundation is registered as a nonprofit corporation in the State of Texas for the purpose of educating and empowering disadvantaged women of all ages, races, backgrounds and socioeconomic status globally with the knowledge, skills, mindset and technology necessary to excel in the financial markets. Trade Like A Girl Academy is the education component that consists of a proprietary curriculum and Forex training program designed to turn a student with zero knowledge of the Forex markets into a disciplined Forex trader, a savvy Forex investor and/or an innovative Forex trading programmer. Invest Like Her provides students additional tools, information and education in alternative investments and finance that can improve their financial literacy, sustainability and status.