Old Louisville is Celebrating the 7th Annual Springfest in Toonerville Trolley Park on May 19
Springfest is Old Louisville's biggest springtime festival and neighborhood market and is always free and open to the general public. Springfest kicks off at 10 a.m. and rocks, eats, and shops until 9 p.m.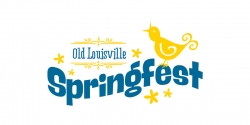 Louisville, KY, April 04, 2018 --(
PR.com
)-- The Toonerville Trolley Neighborhood Association (TTNA) and District 6 Metro Council President David James are proud to again present the 7th Annual Old Louisville Springfest on Saturday, May 19th from 10 a.m. to 9 p.m. EST.
Springfest is moving a few blocks from First Street to the revitalized Toonerville Trolley Park in historic Old Louisville. The festival presents a wonderfully eclectic selection of vendors, artists, nonprofit organizations, the Kosair Charities Kidzone (Saturday from noon to 6 p.m.) and tasty festival food choices with local food trucks. For the adults, cocktails, beer and live music and the now-famous bourbon slushes will also be on tap.
In previous years, the Old Louisville Springfest has brought between 7,000 and 10,000 visitors to this beautiful neighborhood – the largest collection of Victorian homes in the country. The aim of Springfest is to celebrate not only all things "Old Louisville" but also "local" and to raise much-needed funds to support local restoration and beautification projects.
The Toonerville Neighborhood Association has worked with the Metro Parks on improving Toonerville Trolley Park for about 5 years. "We have replaced rusted out children's play equipment with safe new structures, repaired walkways, added trees and benches and partnered with Louisville Dog Run Association adding a dog park. Thanks to amazing support from organizations like Kosair Charites, Metro Council President David James, Heaven Hill, Genscape and other local businesses and individuals, the park has been completely transformed. The neighborhood is excited to be moving this successful event to a reinvigorated Toonerville Trolley Park," shared Kirk Stewart, chairperson of the Springfest planning committee.
Vendors, artists and food trucks interested in being a part of Springfest are encouraged to apply before April 15. The final date for applications to be accepted is May 1. Visit the Springfest website for all of the information and application process. (www.oldlouisvilleSpringfest.org)
"Springfest in Toonerville Park this year will be more exciting than ever! I invite everyone to come to Old Louisville and enjoy the charm of the park and the activities of Springfest this year," says Metro Council President David James (D-6).
This event is free to the public. Old Louisville Springfest visitors, artists or vendors may inquire at the springfestcontact@gmail.com.
About the Toonerville Trolley Neighborhood Association (TTNA): The Toonerville Trolley Neighborhood Association in Old Louisville, Kentucky and a 501(c)(3) nonprofit association. The association takes its whimsical name from the "Toonerville Trolley" comic strip based on the short Brook Street Line that ran from 1915 until 1930. TTNA's boundaries of First, Brook and Floyd Streets from Kentucky Street to Hill Street and all adjacent cross streets make it the largest association geographically within the Old Louisville historic district, which currently boasts the largest collection of Victorian-era buildings in the nation. TTNA meets regularly to discuss important issues within the community; keeping of the streets, yards and public areas; participation in local charity and public works events; crime & safety and preservation district compliance; and other various items that come up from time to time. For more information, see our website at www.ttnalouisville.org
For additional information:
Kirk Stewart, Chairperson, Old Louisville Springfest
c/txt: 502.612.3395
info@oldlouisvilleSpringfest.org
Contact
Toonerville Neighborhood Association
Kirk Stewart
502-612-3395
http://www.ttnalouisville.org/

Contact