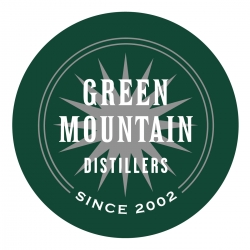 Morrisville, VT, April 05, 2018 --(
PR.com
)-- Green Mountain Distillers is proud to announce the release of a very special, very limited Aged Honey Liqueur. On April 21st, Green Mountain Distillers will be celebrating this release with an event at the distillery's new tasting room, located at 171 Whiskey Run (just off Goeltz Rd.) in Morrisville. This aged version of their popular Honey Liqueur has been maturing in a Stowe Cider barrel for two years. The original Honey Liqueur sold out fast and Green Mountain Distillers expect this version to be gone quickly also. A portion of the proceeds from the event will go to the Vermont Beekeepers Association.
The event will feature tastings of the Aged Honey Liqueur and cocktails made with this product. There will be a pop-up Raw Bar provided by the people at Stowe Seafood along with Pit Beef, prepared on their custom made grill. Green Mountain Distillers will have the people from Champlain Valley Apiaries (their honey supplier) here to describe the process of making honey and a representative from the Vermont Beekeepers Association to explain the importance of Bees to our lives. The event will start at 2pm and go until 7pm. It is sure to sell out quickly so get tickets early. Tickets can be purchased at freshtix.com/events/honeyliqueur.
Green Mountain Distillers was founded in 2002 by Harold Faircloth III and Timothy Danahy, making them one of the oldest distilleries in Vermont. The distillery produces a complete line of vodkas, as well as, whiskies, gin and liqueurs. In the new tasting room you can sample any of the fine products mentioned above. You can learn more about the company and future events on their Facebook page Green Mountain Distillers or at the website greenmountaindistillers.com. For more information give a call at 802-253-0064 or send an email to greenmountaindistillers@gmail.com.