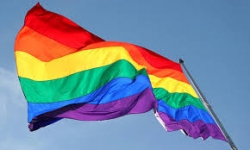 Plainview, NY, April 11, 2018 --(
PR.com
)-- The National Gay and Lesbian Task Force's Aging Initiative estimates that there are approximately 3 million Americans over the age of 65 who are LGBT, a figure likely to double by 2030.
LGBT elders represent a generation that lived through years of fear, self-hatred, identity confusion, loneliness, isolation, and shame. Invisibility became a common strategy employed to ensure safety. Social prejudice and institutional discrimination have resulted in LGBT people's fear of being identified. To the extent that invisibility continues today, it remains a barrier to assessing LGBT older adult needs and providing proper support and services.
Recent studies have shown that 45% of LGBT older adults live alone, and are therefore at greater risk of disability, poor health, and mental distress. More than half of the participants feel that they lack companionship, feel isolated from others, or feel left out. About one in three have difficulty identifying someone in their lives to help if needed.
Offering an elite level of short term rehabilitation and skilled nursing care since 1969, Central Island Healthcare is in Plainview, Long Island. Located across the street from Plainview Hospital and minutes from the Southern State Pkwy, Northern State Pkwy, and the Long Island Expressway, Central Island Healthcare is easily accessible from all areas of Long Island and NYC.
Based on the data and statistics available, Central Island Healthcare realized that the LGBT community is extremely underserved when looking for an in-patient healthcare experience. Whether seeking short term in-patient physical rehabilitation or long term skilled nursing care, all LGBT guests will benefit from what the Central Island Healthcare LGBT Program has to offer.
Working in close concert with the LGBT Network and SAGE Long Island, Central Island Healthcare has developed a comprehensive LGBT program to finally address the needs of the LGBT community in an in-patient healthcare facility.
The intent of this program is for all Central Island Healthcare guests to enjoy a loving environment. They invite you to call the Admissions Department (516.433.0600 Ext 230) to schedule a tour of Central Island Healthcare's newly renovated facility or to answer any questions or concerns that you may have. They look forward to hearing from you.