Acquire Supports Dress for Success Organization and Attends Fashion Show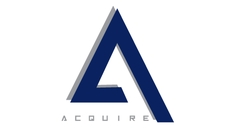 Raleigh, NC, April 12, 2018 --(
PR.com
)-- Since returning to the Raleigh market last year, Acquire has gained a reputation for being involved in the surrounding community. Most recently, they attended the first annual Unveil Fashion Show & Benefit sponsored by Gilded Bridal and Vidrio in support of Dress for Success.
The fashion show was held on Thursday, March 22nd at 7:00pm in Downtown Raleigh and showcased Tara Latour's gowns. The designer herself was also in attendance along with other vendors in the event industry.
Besides a lively show, the event included complimentary valet, glasses of wine, and Hors d'oeuvres provided by Vidrio for the guests. A silent auction gave attendants other opportunities to donate to the charity and a photo booth provided both comedic relief and tangible memories of the night.
"Our team had never attended a fashion show before, but we had a ton of fun and we got to donate to a good cause," said Grant Gulledge, co-Director of Operations at Acquire.
According to the Dress for Success charity's website, their mission is to empower women to achieve economic independence. By providing a network of support, professional attire and providing professional training, they believe they will be able to help women thrive in work and in life overall.
The charity got its start in 1997 and has sense expanded to more than 150 cities in 30 different countries. Since beginning their work, they've been able to help more than one million women become self-reliant.
When asked why the team wanted to participate in the charity event, Director of Operations, Zack Schuch, responded saying that he believes in giving back to community and helping others better their situations. Which coincides directly with the Dress for Success' purpose: to offer long-lasting solutions that enable women to break the cycle of poverty.
"There are a lot of driven individuals out there who, unfortunately, aren't able to pull themselves out of bad situations due to certain financial obstacles," explained Schuch. "Sometimes all they need is that one helping hand to help get them to where they need to be."
To learn more about the Dress for Success Organization or to learn how to get involved, please visit their website at https://dressforsuccess.org/about-us/what-we-do/
Contact
Acquire
Julie Banks
(919) 817-1418
acquirerdu.com

Contact