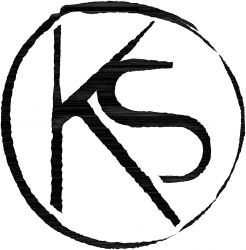 Mansfield, TX, April 20, 2018 --(
PR.com
)-- Darcy L. Knapp-Fricks of Mansfield, Texas has been chosen as the Biography of the Month for November 2018 by Strathmore's Who's Who Worldwide for her outstanding contributions and achievements in the fields of real estate, agriculture, investments and self storage.
About Darcy L. Knapp-Fricks
Darcy Knapp-Fricks has been in business for over 20 years in a variety of industries including real estate, oil and gas investments, cattle production and ranching and self storage. She is the President and Co-Owner of Knapp Sisters Rental, Ltd., D&S Investments, Knapp Sisters Cattle Company, and Knapp Sisters Self Storage. Started with her sister, Shelly Knapp, in 1999, they specialize in land and rental properties, cattle production and ranching, investments with oil and gas and The Knapp Sisters Self Storage. The self- storage facility is a AAA business which consists of five self- storage buildings, with the largest of the five being climate controlled. They are open 7 days a week.
Knapp Sisters Self Storage was rated the #1 U-Haul dealer in the State of Texas and #3 U-Haul dealer in the U.S. They recently were awarded with the Achievement of The Top 100 Storage facilities in all of the US, Canada, and Mexico. The Knapp sisters are members of the Texas Self Storage Association, the Texas and Southwestern Cattle Raisers Association, the Arlington Historical Society, the Mansfield Chamber of Commerce and the Better Business Bureau. Darcy and Shelley have also been continuing sponsors of The North Texas High School Rodeo Association through their local high school participants at Legacy High School.
Born November 7, 1961, Darcy attended the University of Texas at Arlington and Texas Wesleyan University. She was featured in an article about her family donating land to create a historical park. It is located in Arlington Texas and was named Knapp Heritage Park. The park has become a tourist attraction, consisting of some of the old log cabins, a blacksmith's shop, and the first city Attorney's office which was also their grandfather's business. He was very instrumental in the early development of The City of Arlington and the park is operated by the Arlington Historical Society where they are active members. In her spare time she enjoys gardening, her ranch in South Texas and traveling.
Spring has finally arrived and it is time to do that spring cleaning. Knapp Sisters Self Storage can help with your spring clean out needs with their climate-controlled storage units located at 100 Newt Patterson Road, Mansfield, TX 76063. Use it to store winter clothes, holiday decorations, and for those golf clubs that haven't been used in years but you just can't part with and are collecting dust in the garage. Contact them about their Spring Clean-Out Specials at (817) 473-2311 or at
knappsistersselfstorage.com
. They can also be reached on Facebook as Knapp Sisters Rental, as well as Knapp Sisters Self Storage.
"To be successful, you have to love what you do, or do what you love and then it's not work, it's your passion. The money you make won't be from working, but from what you love." - Darcy Knapp-Fricks
About Strathmore's Who's Who Worldwide
Strathmore's Who's Who Worldwide highlights the professional lives of individuals from every significant field or industry including business, medicine, law, education, art, government and entertainment. Strathmore's Who's Who Worldwide is both an online and hard cover publication where we provide our members' current and pertinent business information. It is also a biographical information source for thousands of researchers, journalists, librarians and executive search firms throughout the world. Our goal is to ensure that our members receive all of the networking, exposure and recognition capabilities to potentially increase their business.