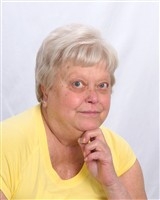 East Hartford, CT, May 03, 2018 --(
PR.com
)-- Marcia L. Goodman, Ph.D. of East Hartford, Connecticut has been commended as a Prominent Business Leader and VIP Member for 2018 by Strathmore's Who's Who Worldwide Edition for her outstanding contributions and achievements for over 50 years in the field of healthcare.
About Marcia L. Goodman, Ph.D.
Dr. Goodman's interest in cardiology developed after having open-heart surgery. She was so impressed by the staff and professionals who nursed her back to health that she decided to pursue a career in cardiology nursing. Marcia is now a Medical Resident providing patient care at Knox Cardiology Practice in East Hartford, Connecticut, specializing in treating cardiology patients.
Marcia is a member of the Supreme Council of the Order of the Amaranth. She is affiliated with the American Red Cross, the American Diabetes Association, the Order of the Eastern Star, the National Wildlife Federation and the A.S.P.C.A. She was honored as a Woman of Distinction by The Professional Organization of Women of Excellence Recognized and was recently showcased on the Reuters Billboard in Times Square in New York City.
Dr. Goodman received an Honorary MD and a Ph.D. from Yale University. Previously, she served as a Registered Nurse for almost 10 years, working in the West Indies and Bermuda. She was a laboratory technician with the American Red Cross for 15 years and an employee of the Social Security Administration for five years where she helped to start the Medicare program.
In her spare time, Marcia enjoys being involved with the theatre. Her credits include serving as Assistant Director for the Championship Season on Broadway and working with many of Broadway's biggest stars. She appeared on the soap opera, "Another World," and a production of Shakespeare's "Taming of the Shrew." She also managed a community theatre group.
About Strathmore's Who's Who Worldwide
Strathmore's Who's Who Worldwide is an international advertising, networking and publishing company based in Farmingdale, New York. They are proud to be able to satisfy their clients and continue to have repeat clientele due to their longevity and pride in their products and services. The Owners strive to connect business professionals to enhance their contact base and networking capabilities so they can get the acknowledgment and publicity within their industries and beyond. The Strathmore family has been providing these valuable services for over two decades. They target executives and professionals.