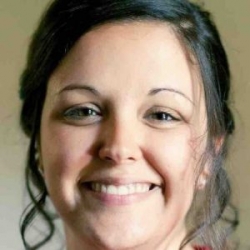 Somerville, MA, April 23, 2018 --(
PR.com
)-- Anne-Fleur Andrle, founder and CEO of Jack and Ferdi, is one of 3 nominees for Ingenieuse "Woman Engineer of the Year." The competition aims to highlight the professional career of French women engineers, in particular their personal and professional choices, as well as their commitment for gender diversity in engineering.
About Ingenieuse
For the 8th year in a row, the CDEFI organized the Ingenieuse award. The goal of this award is to promote scientific and technologic education and careers for young French women.
About Anne-Fleur Andrle
Anne-Fleur is the founding CEO of Jack and Ferdi (www.jackandferdi.com), a mobile travel app offering authentic recommendations to business travelers looking to bleisure. Prior to devoting her focus to Jack and Ferdi, Anne-Fleur was the CEO for the North American division of AMA XpertEye, a French-based sister company of Ubisoft specialized in AR/VR. Engineer by education (UB/UTC), Anne-Fleur's love for travel and cultural exploration led her to create Jack and Ferdi to close the cultural gap for business travelers.