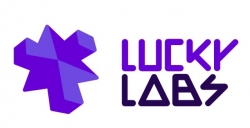 Kyiv, Ukraine, April 20, 2018 --(
PR.com
)-- According to "Digital entrepreneurship in Ukraine," about 400 start-ups are launched in Ukraine every year. Only a few of them get to the most popular crowdfunding platforms like Kickstarter and Indiegogo. However, even there not everyone can find the necessary investments.
YEP is an alternative platform for developing and launching Ukrainian startups. This is a network of academic business incubators that help students develop startups. Thanks to the project, many Ukrainian students can try entrepreneurship themselves. In general, the project is aimed to develop a powerful ecosystem for youth entrepreneurship in the country.
YEP is already backed with the support of several large IT companies. The general partner of the project is the American developer of network equipment CISCO. Recently one of the largest Ukrainian IT companies, Lucky Labs (ranked 12 in the Top-50 IT companies in Ukraine, according to DOU) has become a strategic partner of YEP.
Lucky Labs is happy to join the initiative aimed at developing innovation, startups and intellectual potential in Ukraine. We will support promising projects of Ukrainian youth and jointly build an ecosystem for youth entrepreneurship. We believe that the synergy of student ideas and investor resources will become a reliable guarantee of the starting developers' success. - from the press service of Lucky Labs.
The project actively cooperates with Ukrainian higher educational institutions, the Ministry of Education of Ukraine, while building a network of business incubators throughout the country. The support of the project by international public organizations and foreign educational institutions makes it possible to attract experts and take the startups of Ukrainian students to the international level. YEP cooperates with Estonia Development Cooperation, University of Tartu Idea Lab, Deloitte and others.
Lucky Labs develops software products for marketing, gaming and financial industries. The company's portfolio includes more than 100 mobile and desktop applications. The company sells its products on the western market and in the Asian countries. Today, 950 people work in the Ukrainian offices of Lucky Labs.