P3 Healthcare Solutions Offers Free Demo of Its Medical Billing Service
P3 Healthcare Solution Offers Free Demo of its value-added medical billing service to the providers. Get to know more about a provider-focused medical billing service.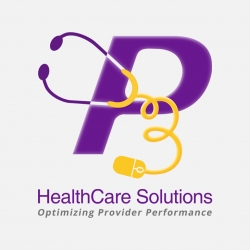 Ontario, CA, May 12, 2018 --(
PR.com
)-- P3 Healthcare Solutions offers a provider-focused medical billing service, taking care of the medical billing service from end-to-end. Their medical billing service covers all the specialties including emergency medicine, cardiology, podiatry, internal medicine, behavioral health and dental care among others.
P3 Healthcare Solutions offers a free demonstration of its medical billing service to the providers. The focus remains on highlighting the salient features of the service that it provides to EPs (Eligible Professionals), Providers, Eligible Hospitals, and CAHs (Critical Access Hospitals).
Why Medical Billing Service by P3 Healthcare Solutions?
There are many reasons why P3 Healthcare Solutions has a higher customer retention ratio. Their demo walks the providers through the whole process with complete transparency to help them understand better the world-class medical billing service that they deliver.
Customization of the medical billing service is one of the reasons they can accommodate healthcare professionals and providers of any size. This flexibility helps the providers get affordable medical billing service that they can trust.
Their coders are well versed with the different coding systems including the shift from ICD 9 to ICD 10, CPT, and HCPCS. The team of expert medical coders remains abreast of the new coding changes introduced by CMS to ensure better claim insurance acceptance ratio. The adept assistance with insurance billing adds to the providers' revenues. The medical billing service staff is trained to quickly submit the claims, aggressive follow-up, to overcome issues responsible for denial, take care of appeals, and payment posting.
Benefits of Medical Billing Service by P3 Healthcare Solutions
Some immediate benefits of getting medical billing service from P3 Healthcare Solutions include the following.
1. Realize a significant improvement and streamlining of your healthcare revenue's cash flows.
2. Faster submission of the medical insurance claims.
3. Remain updated on the status of the claims in progress.
4. Timely identification and overcoming of the potential reasons for the denial of medical claims.
5. Rely upon the medical billing service of P3 Healthcare Solutions to significantly reduce your operational costs.
Book a Free Demo Today
Get in touch with P3 Healthcare Solutions' expert medical billing service team today to book a free demo.
About P3 Healthcare Solutions
P3 Healthcare Solutions is serving the US healthcare industry since 2015. As Health Information Technology (HIT) consultants, we ensure smooth cash flow and a steady RCM process through result-oriented medical billing services. We also do medical billing audits and find out the cause of a slower revenue cycle. It can be mismanagement, lack of attention, or not having the skills that may lead to denials. As a MIPS Qualified Registry of 2017, P3Care knows the real value of accurate reporting leading to a positive payment adjustment. A few careless errors can affect the MIPS final score. P3Care is vigilant and critical when it comes to MIPS reporting and data submissions.
Also, credentialing and enrollment with Medicare is made easier for you. Accounts receivable (A/R) management with P3Care will speed up your RCM process bringing it up to par with those with higher collections.
For additional information, kindly visit
www.P3Care.com
.
For MIPS submissions, visit https://www.p3care.com/qpp and fill a small form at the bottom of the page, and we will get back to you. Or call us at 1-844-557-3227.
P3 Healthcare Solutions
Email – info@P3Care.com
Number – 1-844-557-3227
Postal Address
3200 E Guasti Road Suite 100
Ontario, CA 91761
Follow us on Facebook, Twitter, and LinkedIn.
Contact
P3 Healthcare Solutions
Fizza Arshad
1-844-557-3227
https://www.p3care.com/

Contact