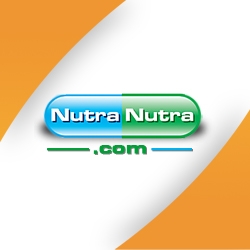 Westwood, NJ, March 07, 2008 --(
PR.com
)-- The Nutraceutical Industry now has its own auction and sales website and marketplace specific to the nutritional supplement trade. NutraNutra.com was recently launched to fill a void within the industry and create a vehicle to provide a forum for the exchange of information and company profiles. Unique in its design, it provides a medium to auction, sell and purchase industry items specific to the trade, targeted within the trade.
As a special promotion, NutraNutra.com has announced that the entire site, including all listing fees will be free to all users for a select period of time. From now until October 1st 2008, any user can experience the NutraNutra.com advantage for no charge.
When company founder Paul DeLalla was asked why he has chosen to open up the site for free, he replied, "I really feel that there is an enormous need in the industry for the vast amount of resources and support being offered by this site. The best way to get people involved and using the resources we provide on the site is to make it as simple as possible. I want to encourage people to use the service, and making it free seems the best way to do that. I am confident they will see the significance and value in the site and embrace its uniqueness." When asked what will happen to the rate structure after October 1st, Mr. DeLalla responded, "Since we have decided to move away from the standard online auction fee schedule, we are going to be implementing flat fees for postings. There will not be a percentage of final sale fees involved and the rate will be substantially below current industry standards, thereby making it a highly desirable and economical sales and marketing tool." The fee structure is expected to be posted on the web site within the next 30 days.
Along with providing exposure in the Nutraceutical community, NutraNutra.com will allow you to effortlessly post want ads, list and search items by category, establish your own online store and connect with other companies in the exchange of goods, services and information.
For more information:
www.NutraNutra.com
admin@NutraNutra.com
###