PINC Recognized as Standout Exhibitor During MODEX 2018
Independent consulting firm, Competitive Edge, on behalf of MHI, selects PINC as standout exhibit during MODEX 2018.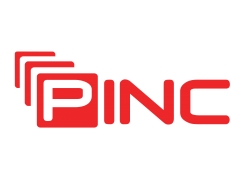 Union City, CA, May 22, 2018 --(
PR.com
)--
PINC
, the number-one provider of
yard management system
,
finished vehicle
logistics solutions, and
warehouse drones
for inventory management to the world's largest brands, has been recognized by MHI as an stand out exhibitor.
MODEX is produced by MHI and the event is the largest supply chain and logistics conference in the year. In 2018, the show hosted over thirty thousand attendees and 925 exhibitors from 140 countries.
MHI partnered with trade show consulting firm, Competitive Edge, for MODEX 2018 to create a value-added exhibitor service to help exhibitors maximize their ROI.
"While conducting evaluations, we looked for exhibits throughout the show that displayed imaginative, creative, and effective ideas and practices," stated Competitive Edge's team in the report led by Katharine Chestnut, Jefferson Davis, and Lisa Goodman.
In 2018, PINC's booth had a bright LED video wall for a backdrop, a drone, and interactive product demonstrations. Several booth guests had the opportunity to launch and watch in real-time an automated warehouse inventory check powered by PINC AIR, PINC's aerial inventory robotics solution, at a warehouse located in California, 2500 miles away from the show floor in Atlanta, Georgia.
"We are truly flattered by this recognition. Our focus has always been about providing value-driven innovations to the supply chain industry," said Matt Yearling, CEO of PINC. "Our challenge at Modex this year was to educate our industry colleagues in a rich and engaging way, by showing on a massive screen how it's possible to initiate and review the results of an aerial robot doing inventory management in a warehouse thousands of miles away. Everyone could see clearly the practicality of better accuracy, more efficiency and increased safety doing cycle counts this way."
About PINC
PINC provides scalable software, hardware, and services that enable companies to identify, locate, and orchestrate inventory throughout the supply chain predictably and cost-effectively. The company's cloud-based real-time asset tracking platform, powered by an Internet of Things (IoT) sensor network that includes passive RFID, GPS, optical, cellular, and other sensors, provides actionable insights and connected expert guidance that allow companies to optimize their supply chain execution. Learn more about PINC at
www.pinc.com
.
About MHI
MHI offers education, networking and solution sourcing for members, their customers and the industry as a whole through programming and events. The association sponsors trade events, such as ProMat and MODEX to showcase the products and services of its member companies and to educate manufacturing and supply chain professionals on the productivity solutions provided through material handling and logistics. Visit www.mhi.org to learn more.
Contact
PINC
Rafael Granato
510-474-7500
www.pinc.com

Contact