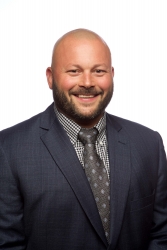 Eugene, OR, May 22, 2018 --(
PR.com
)-- Don Lindsey stated: "Luke brings many years of experience with Slinger and Volumetric Concrete Operations along with a high level of technical knowledge, which will allow him to connect with our customers from a General Contractor's unique perspective. This hands on experience will be invaluable as we work to develop stronger relationships with our Slinger customers and show them the many advantages of CAS® Slingers. Furthermore, Luke's attitude and energy is infections and we believe that our customers will really value the many attributes that Luke will bring to their operation as a partner in the industry."
Conveyor Application Systems (CAS®), based in Eugene, Oregon, is a leading manufacturer of on-road, off-road, and reload conveyor "Slingers" in the world and is the only Slinger manufacturer located in the United States of America. CAS® is owned and operated by a third generation at Rexius Corp., www.rexius.com, which is a nationally recognized, full-service provider of landscape materials and services.
When you partner with CAS®, YOU become part of our family!
For more CAS® Slinger information, contact Conveyor Application Systems CAS®, or visit us here:
Home Office: Eugene, OR: 1-888-279-4227
Online: www.slingers.com
Instagram: www.instagram.com/slingertrucks
Twitter: www.twitter.com/CAS_20_04
Facebook: www.facebook.com/conveyorapplicationsystems
What Can We Build For You?