Boca Abajo Releases New Single Titled Recaída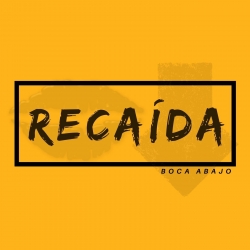 Austin, TX, May 31, 2018 --(
PR.com
)-- Austin's Latin Rock Pioneers have released their newest single titled, Recaida. This new single embodies Boca Abajo's signature Roots Rock Sound mixed with true Latin Rock Beats. "This song is a culmination of several different styles that we grew up listening to. It feels like home and to be able to put this all together in one song is extraordinary." - Patrick Salinas (lead vocalist)
Recaída was recorded and mixed in the "Live Music Capital of the World" by engineer and musician Gildardo Gonzalez, former bass player of Mexican rock mega group Genitallica. The final master was engineered by Charlie Kransky who spent time engineering at Avatar Studios in New York. He has worked with artists such as Paul McCartney, Tony Bennett, Elvis Costello, Lenny Kravitz and now Boca Abajo.
Recaída is Boca Abajo's first 2018 release and is adding another step in to what has been a great musical journey for this Austin based band. Their unique sound of Latin beat mixed with their Roots Rock sound has proven to be a hit in this new single titled "Recaída."
For interviews / Photo opportunities contact:
Somar Media Johnny Ramirez (512)296-0454
bocaabajomusic@gmail.com
Photo cover art by Joe Ramirez.
Contact
Boca Abajo
Johnny Ramirez
(512) 296-0454
https://www.bocaabajo.com

Contact