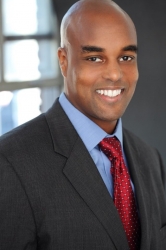 Albany, NY, June 26, 2018 --(
PR.com
)-- Walter J. Adams, Jr., vice president and senior claims examiner at Berkley Alliance Managers, a Berkley Company, recently explored the latest Trends in Construction Litigation at the DRI Construction Law Seminar held in Nashville, Tennessee.
During the panel discussion, Adams and his colleagues highlighted the litigation and liability issues commonly surrounding cyber liability, construction data breaches, cost considerations, the use of drones and related errors and omissions. He was joined by Brian C. Lopez of the Lopez Law Group PLLC and Rachel C. Engelstein of Standard Industries Inc.
"There must always be a plan of action for dealing with problems," says Adams. "From the very beginning, counselors and their clients need a strategy for handling liability issues. The strategy or plan should include the initial reporting and handling of the liability issue, and it should extend to settlement or, alternatively, winning at trial. While it doesn't happen often, mistakes can include the mismanagement of files and records, late reporting of exposures, and the outright decision to hide mistakes from insurance carriers. Any of these can have disastrous effects, resulting in anything from the loss of court cases to the negation of coverage. A strategic plan that is followed will help eliminate or reduce the impact of mistakes."
According to Adams, defense counsel and their clients should be in contact with insurers as soon as practicable once an incident occurs. From the very moment defense counsel is hired and the error is identified, everything should be well documented and recorded for review by both their carrier and possibly a court of law. This process can last from six months to years depending on the subsequent project delays, cost overruns, policy type and terms, plaintiff demands, court and jurisdiction.
"Mistakes happen," emphasizes Adams. "Never lie. Many times, the coverup can be more damaging and costly than the underlying liability. In addition, don't wait to confront a problem. Insurers immediately want to know of any incident that may result in a payment. The proper course of action can be the difference between the quick settlement of claims and years of litigation."
For more than two years, Adams has handled claims for Berkley Construction Professional and Berkley Design Professional. He has nearly two decades of experience handling Architects and Engineers and Contractor's Professional Liability claims at leading insurance carriers as well as litigating professional, general, environmental and construction liability cases at various New York-based law firms.
For more information on Berkley Alliance Managers, please visit www.berkleyalliance.com.
About Berkley Alliance Managers
Berkley Alliance Managers is an alliance of specialty professional liability insurance underwriters and is a member company of W. R. Berkley Corporation, whose insurance company subsidiaries are rated A+ (Superior), Financial Size Category XV by A.M. Best Company and A+ (Strong) by S&P.