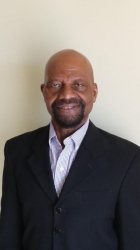 Frankfort, IL, July 14, 2018 --(
PR.com
)-- Dr. Samuel O. Enyia of Frankfort, Illinois has been recognized as an Honored Member by Strathmore's Who's Who Worldwide for his outstanding contributions and achievements in the field of education.
About Dr. Samuel O. Enyia
Samuel O. Enyia is a Professor of Communications and Director of the Broadcasting Program at Lewis University in Romeoville, Illinois. He is a visionary leader who started a Department of Mass Communication which became the Department of Communications with majors in radio/television, broadcast journalism, corporate communication, print journalism, public relations, human communication and interactive media.
Dr. Enyia served as Department Chairperson for several years and under his leadership, working together as a team with the faculty and staff in the department, major curriculum changes were made that enhanced academic quality, increased enrollment, and provided students with quality learning for the whole person. With his initiative, the Lewis University Broadcasting Program became the first university to introduce and teach digital broadcasting ahead of other universities in the USA.
Dr. Enyia has written several publications which include: "Servant Leadership: Tear Down Pyramids," "Empower Followers," "Be Healed! Challenges of Triumphs of Health and Healing," "Prayer: God and You Alone: Transforming Your Prayer Life with Strategies, Action Tips and Principles," "After Biafra: A Nigerian Igbo Economic Development Revolution," and "Nigeria: Our Nation/Our Destiny, A Blueprint for Democratic Reform." Other publications include "Digital Technology: One Year Later" and "Videotape Editing, Broadcasting in Nigeria" among others.
Samuel has both a Doctorate of Education (Ed.D) in Instructional Technology and a Masters in Radio/TV/Film from Northern Illinois University in DeKalb, Illinois. He also has a Masters in Broadcasting and Bachelors in Religion and Philosophy from Wheaton College, and a Bachelor of Theology from Igbaja Seminary in Nigeria.
Dr. Enyia served as a Battalion Commander in the Biafra Republic Army during the Nigeria/Biafra War (1967-1970). In his capacity as a Commander, he demonstrated extraordinary leadership in motivating, encouraging, empowering and recognizing the abilities of officers and soldiers in combat; succeeding in many combat operations with efficiency and effectiveness in achieving the combat mission.
Samuel Enyia served as Pastor at the First Baptist Church in University Park in Illinois. He also served as Minister of Video/Television operations at New Faith Baptist Church International in Matteson, Illinois, where he led a committee to rewrite the church's constitution during a time when the church was going through major leadership and ministry changes.
Dr. Enyia served as President of the Nigerian National Alliance, a large Nigerian community organization in Chicago and successfully led a movement against a Nigerian military dictator in the 1990's.
Today, Samuel continues to teach Christian leaders on prayer, healing, and Christian leadership. He also speaks and conducts training seminars and workshops on servant leadership in business organizations. In his spare time, he enjoys writing, reading and physical exercise.
"Serve others first; change the status quo, and always stand for what is right, true, fair, and just even in the midst of stiff opposition."—Dr. Samuel O. Enyia
For further information, contact http://www.lewisu.edu/facstaffdirectory/FacStaffDirDetails2.htm?emp_id=112&last=&dept_id=&box=&campus_id=&, and http://behealedbook.com/author.htm.
About Strathmore's Who's Who Worldwide
Strathmore's Who's Who Worldwide highlights the professional lives of individuals from every significant field or industry including business, medicine, law, education, art, government and entertainment. Strathmore's Who's Who Worldwide is both an online and hard cover publication where we provide our members' current and pertinent business information. It is also a biographical information source for thousands of researchers, journalists, librarians and executive search firms throughout the world. Our goal is to ensure that our members receive all of the networking, exposure and recognition capabilities to potentially increase their business.