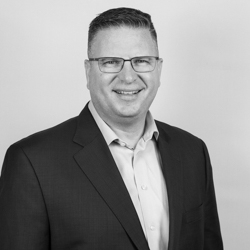 Roseville, CA, July 23, 2018 --(
PR.com
)-- TA Group Holdings announces the promotion of Daniel S. Konieczny to Chief Executive Officer of Direct Technology, headquartered in Roseville. This month, Direct Technology was named one of the Fastest Growing Companies in the region by the Sacramento Business Journal. Dan has served in many roles at Direct Technology over his ten years at the company, including President of Launch Consulting - which spun out of Direct Technology in 2016 - and more recently, President of ESG, an Energy Efficiency software company under Direct Technology.
In his new role, Dan continues to run ESG and also oversees two other key divisions: Direct Technology's Government Solutions, operated by senior vice president Davood Ghods, and IT Services, operated by director Nick Saechow. Dan sees his key role as ensuring the company has the services and capabilities to deliver the best solutions to clients. "I make sure we have the right strategy in place so that the clients are as successful as possible," he said. "I help our teams solve the impossible problems."
"I'm thrilled to pass the torch to someone who has tackled the toughest challenges time and again," said former CEO Rick Nelson, who now serves on the Board of TA Group Holdings. "Everything he touches, he makes better. Dan is the perfect leader to continue the growth trajectory of Direct Technology."
Growing up in the "rust belt," Dan went to a blue-collar school and assumed he'd grow up to work in a factory. But he studied Applied Mathematics and became a Systems Engineer at Electronic Data Systems (EDS). He discovered that systems engineering was problem solving, and he was hooked: the tougher the problem, the more motivated he was.
After five years at EDS, Dan joined Andersen Consulting / Accenture where he remained for 14 years, progressing to Partner. As his career advanced, Dan always gravitated toward the biggest problems because there are no cumbersome policies and processes in place, allowing freedom to do whatever it takes to fix them.
No matter how complex a client's problem is, he and the Direct Technology team will find a way to solve it – always remembering they serve the human side of technology.
Dan lives in Roseville, CA with his wife and three children. When not in the office, he enjoys snow skiing, boating, and traveling with his family.
About Direct Technology
Direct Technology, a TA Group Holdings company, is a veteran-owned software and solutions firm that solves complex business problems. We believe people drive technology, not the other way around. Services include
ESG
- Energy Efficiency software platform used in over 20 states; Government Solutions for the modern public sector; and IT Services for flexible cloud solutions, operations, and support. Please visit us at
directtechnology.com
About TA Group Holdings
TA Group is a veteran-owned and operated company that partners with emerging business leaders and provides mentorship, shared operations and scalable process to them in order to grow them to the next level of success and profitability.
tagroupholdings.com