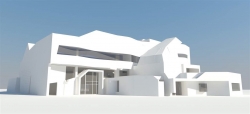 Los Angeles, CA, July 26, 2018 --(
PR.com
)--
Katmandu Inc.
and
WonHouse
Taiwan Signs Definitive Contract to Sell Kinetic Colorization™ process to WonHouse Taiwan.
Katmandu Inc. has sold its Kinetic Colorization process phase 2.2 of Kinetic Colorization and a phase 2.2 machines to newly formed WonHouse company in Taiwan.
"We believe the time was right for younger, quicker people and a larger company to move Kinetic Colorization™ into the main stream," stated Mark Robinson, a managing director for Katmandu who will stay with WonHouse for 2 to 3 years.
"It's been a fun road over the past 12 years through CRITICAL MASS MANUFACTURING then onto AM4U and in both cases we learned a great deal but were not successful due to management decisions and market dynamics.
"The two constants have been Katmandu and Kinetic Colorization," stated Mark Robinson. "We started as a stock holder and ended up buying the major components of the factory in Ranch Cucamonga." The vision of WonHouse is to open 10 factories worldwide in the next 3 years makes total sense from a market view. Quick and smaller turns for apparel or rolled fabric without the use of water or harmful dyes for color on demand for polys, poly/lycra blends, nylons and nylon blends in strategic markets is the way the market is moving.
Being closer to each market with a mother ship based in Taiwan, all working under the same mandate, to deliver a product to the customer from approved artwork and color in under 4 weeks is the goal. In a demand manufacturing model, WonHouse will produce what the customer needs and can turn their business partners inventory 12 times per year. Less risk and waste on inventory and increased cash flow means more profits for WonHouse customers. If you couple this with market demands of what is selling and market demand you have a winning formula.
WonHouse will be concentrating on the active wear apparel industry and targeting yoga brands, surf brands, outdoor brands and fashion active ware companies worldwide.
"We're pleased with this divestiture process," said Mark Robinson, the director of Katmandu. "This is a strategic step toward optimizing the MBR trust's portfolio. We will use the proceeds from the sale to invest in the continued growth of phase 3 of Kinetic colorization and is consistent with our capital allocation strategy and plans." WonHouse has the first right on phase 3 of the new process which would further revolutionize the digital color and print industry for apparel and accessories.
This transaction is anticipated to be completed in the summer of 2018 and finalized by November 2018, subject to customary closing conditions and the set-up of the Kinetic Colorization machine.
WonHouse anticipates a factory grand opening in March or April 2019. Mr. Murphy and Mr. Robinson are key members of the group and Mr. Robinson will stay with WonHouse for a minimum 2 to 3 year period. Mr. Robinson's time will be split between WonHouse and the MBR Trusts companies in particular SAS Technologies (Specialized Apparel Solutions) and its advancement into dye sublimation.
The head of WonHouse Murphy Chung is excited to take over the Kinetic Colorization process and has been busy having a new 56 thousand sq. foot building completed in Taoyuan City with his team.
Murphy Chung stated, "We have an international team that will be fully assembled by October 2018 based in Taiwan and are looking forward to the Kinetic Colorization™ transfer machine arriving in late September that is being modified with phased pulsed heat and kinetic frequency emitters that will be the heart of the WonHouse."
For further information please contact: Murphy Chung
WonHouse
No. 855, Huannan Rd., Guanyin Dist., Taoyuan City 328, Taiwan (R.O.C.)
Tel: +886-3-4389900
Fax: +886-3-4761066
Email: info@won.house