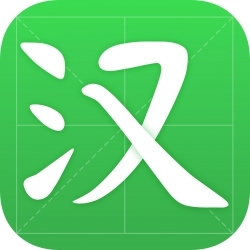 Flushing, NY, July 30, 2018 --(
PR.com
)-- ChineseABC is disrupting the language learning market with the launch of the 1.1.0 version on July 28 2018. ChineseABC is a contextualized video based Chinese learning app for beginners that engages you and allows you to understand the application and relevance of the content.
ChineseABC has designed a curriculum based on conversational phrases and common Chinese customs. The goal of the app is to nurture conversational fluency by the end of the course, and for beginners to feel confident interacting with native Chinese speakers in the context of everyday conversations.
With highly interactive videos, mini quizzes, and innovative Chinese character writing practice, ChineseABC covers the foundations of the Chinese language.
"Speak Like a native," said by Dr Xie, the co-founder and curriculum designer of ChineseABC. "ChineseABC wants to make the experience fun and engaging rather than dull and boring. We have taken out anything that does not come up regularly in everyday conversation."
The Chinese language has gained popularity in recent years due to the advantages of learning a language that can open up lucrative business opportunities in the largest global economy. Bridging the gap between two cultures is a desirable skill, and an increasing number of people have taken to learning this language and its rich history.
ChineseABC version 1.1.0 is now available to download for free on the App Store.
About ChineseABC
ChineseABC is an innovative, mobile app-based Chinese language learning program that helps students learn how to speak fluent Chinese through interactive videos and units that guide students through contextualized everyday life scenarios. Founded in 2017, the ChineseABC curriculum was designed by Dr. Allie Xie, a former professor at the Princeton University intensive Chinese immersion program in Beijing. Dr. Xie received her Ph.D. in Linguistics and Applied Linguistics from Beijing Normal University in Teaching Chinese as a Second Language. ChineseABC now is available for download in the Apple Store. Visit
www.chineseabc.net
to learn more. For interviews, please email: media@chineseabc.net.